Mayoral forum catches student attention
Hang on for a minute...we're trying to find some more stories you might like.
Elizabethtown's exponential growth has become more visible in our everyday lives. Our downtown is thriving, roads are being fixed and extended, and our local government is improving all the time.
Last Thursday, Sept 20, there was a public mayoral forum at the State Theatre in downtown Etown. The two mayoral candidates, Ben LaRue and Jeff Gregory, discussed the quality of life and the future of our ever-growing town, in hopes to gain votes from the public.
Senior John Moss was inspired to attend this public forum. When asked what sparked his inspiration, he responded with, "boredom."
Moss figured he'd do something different, and wanted to get involved in politics, so he simply attended the forum."
The senior talked about his interest in joining the Young Republicans club to "help force [himself] into politics." Going to the forum helped him make his decision on which candidate would get his vote.
"It had a pretty big impact," Moss said.
He said that he learned about the primary problems that the candidates talked about and want to fix.
"They had a lot of ideas around the same problems," Moss said.
Moss encourages students to get involved by going to simple events such as public forums because they're convenient as far as being local, open, and free.
"Instead of taking time out of school to go [to a club meeting during] Power Hour, you don't really have to join a club for that."

Loading ...
About the Writer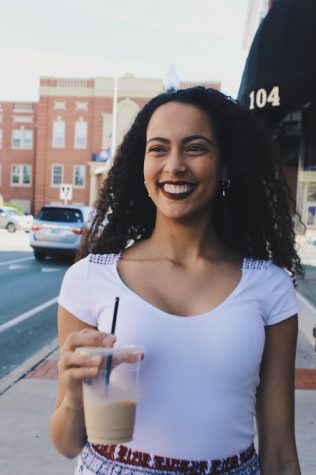 Alloria Frayser, Staff Member
Hi friends! I'm Alloria Frayser and I'm a senior here at CHHS. This is my first year with The Central Times, and I'm so excited to be a part of this wonderful...