Foreign Exchange students get up close and personal with Maroon 5
Hang on for a minute...we're trying to find some more stories you might like.
On Sept. 22, many Kentuckians — including CHHS students — were living their best lives at the Maroon 5 concert, belting out the hit lyrics. Among the audience were our very own foreign exchange students.
Juniors Lois De Heer and Taichi Karikomi were among the two who went.
"I knew like two weeks before [about the concert] one of my friends asked me if we [the other two foreign exchange students] wanted to go with him and his host mom," De Heer said.
 It was Karikomi's first concert and  De Heer's third. When they arrived, they got another surprise from a total stranger.
"We got pit tickets from a random guy there, and we could like stand in the middle of everything," De Heer said. "They have a lot of popular music that everyone knows. And they were so close!"
"They were really close to me," Karikomi said.
Overall they had a good time and definitely want to go to more concerts. Taichi would like to see Coldplay and Taylor Swift. De Heer would like to see Taylor Swift and Shawn Mendes. Both would also like to see Maroon 5 again.
About the Writer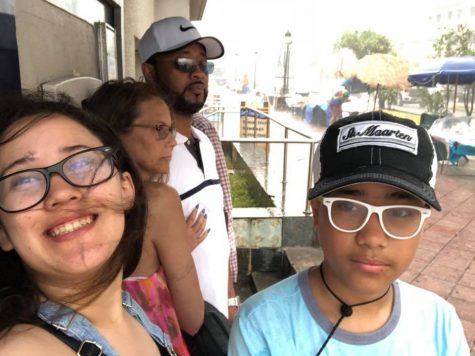 Alissa Briscoe, Staff Member
Sup dude! I'm Alissa and I like to write news stuff. This is my first year on The Central Times and I am excited about what the future holds for this paper.

My...