Bruin cap and gown get an upgrade
Class of '19 parent meeting held to share ordering information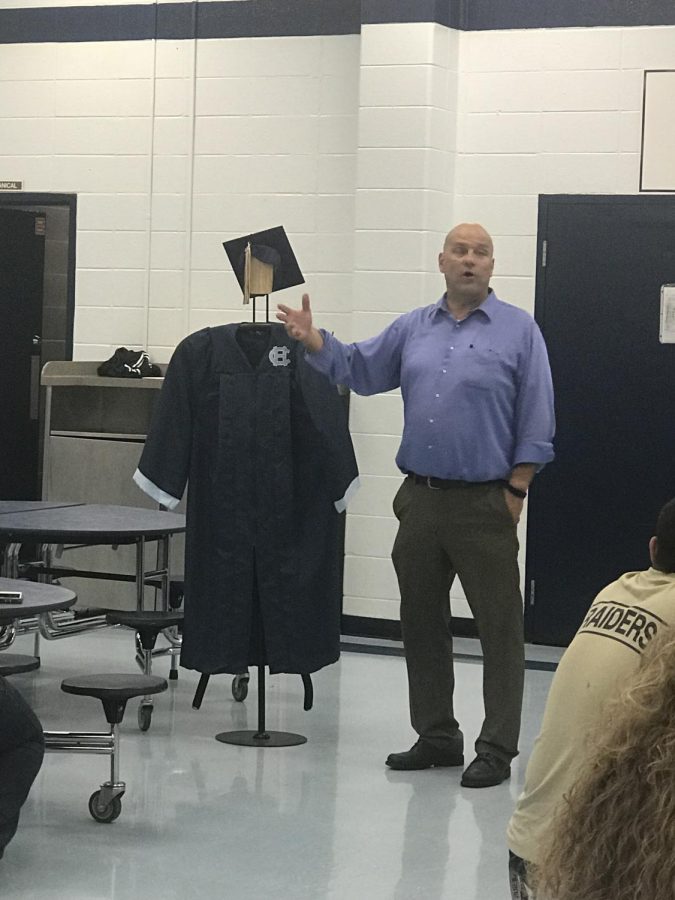 Principal Tim Isaacs revealed the new cap and gown for the Class of 2019 at a parent meeting tonight.
This is the first change in the cap and gown since Central Hardin's first graduation in 1991, and Isaacs emphasized the importance of every senior ordering one.
"Last year, we had 20 students show up to graduation without a cap and gown," Isaacs said. "This year, that can't happen."
A Balfour representative will return on Oct. 17 during PowerHour and from 3:30 to 6:00 to take orders. The cost for the basic cap and gown package is $42.00.