Fall Break* isn't meant for homework
* /fôl brāk/ noun - the release of work and school for a certain amount of days
Hang on for a minute...we're trying to find some more stories you might like.
A long-awaited break from school has come and gone once again. Most of us had planned some way or another. Whether it was traveling somewhere or staying local and venturing around Kentucky, the last thing on any of our minds was homework.
Sept. 28 was one of the many crazy days here at Central Hardin. At 3:30 the bell rang and let us escape school for a week. For many of us, that escape might not be achieved. Some teachers give homework for the break.
There isn't anything bad about homework, but why during our week off?
The usual classes that give homework are the core classes: math, English, science, and history. Some electives give out work as well, but not many.
Teachers most likely give homework so we'll retain the information better if we continue to practice it. However, homework over the break is a little superfluous. I understand the motive behind it and it comes with perks, but it can also be counterproductive.
According to Goodschools.com, "[School work during a break] eats up the valuable time kids have to spend with their family, attend extracurricular activities and catch up with friends. For older children, school work may also compete with part-time and casual work. In Years 11 and 12, it can be difficult to manage homework with independent study."
Another problem with homework over break is that you can't get teacher help and might have to ask a peer. If the peer is also confused or busy you could spend an hour or more stuck on one problem that could have been solved in about 5 minutes with the help of a teacher. Other resources might not be accessible for everyone either.  
Kids will also push it off or get it all done in one way. They will want their free time from school one way or another and will find a way to get it. Whether that's doing or not doing the assigned homework. Jobs and vacation also get in the way. If a student has plans the last thing they are gonna wanna do is homework. If they have a job that requires them to put in 6+ hours they are tired after the only thing they are thinking about is either food or sleep.
Also according to Scholastic.com, "… students need time to rest and recover from the stresses of school, just as athletes need time to recover after a workout."
Fall break is a break that many students may need. The mental pressure and physical pressure can tend to be too much for some students. Many of them want to go home and not think of everything waiting for them when they come back. Some place this tough workload on themselves and others have teachers do it for them. Fall break can be used for catching up on makeup work or catching up on work that is also due soon.
Homework over fall break doesn't help, it makes kids overwhelmed instead of giving them the time they need to rejuvenate from the amount of stress caused by school and everything else.
About the Writer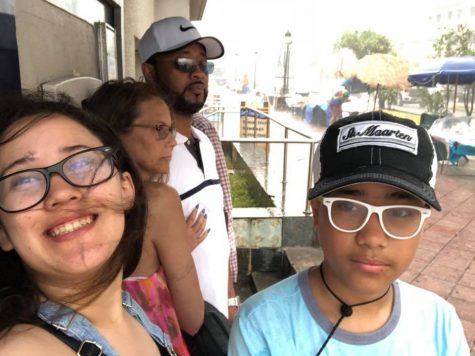 Alissa Briscoe, Staff Member
Sup dude! I'm Alissa and I like to write news stuff. This is my first year on The Central Times and I am excited about what the future holds for this paper.

My...