Learning to Achieve Big Dreams
Hang on for a minute...we're trying to find some more stories you might like.
According to the Bureau of Labor Statics in 2017, about 30,351 citizens in the United States work with a disability. Of that, 15,697 of those are between the ages of 16-64. As students are preparing to enter the workforce, some are taking the extra step to be ready to begin. 
On Sep. 14,  students with disabilities took a field trip to a job fair provided by the Crowne Point Plaza in Elizabethtown to learn the basic skills needed for applying and interviewing for a job.
The students began their day by traveling to the Holiday Inn Express & Suites around 9:00 A.M. Once they arrived, they filled out job applications, prepared for a job interview, and then went into a short job group interview. After the job fair, they went to Fazoli's to celebrate their eventful day and unwind.
"It was phenomenal!" freshman Jessica Hardy said.
The students learned many skills such as how to fill out job applications with their personal information, how to request good references, what makes a good team member, and the strong/weak qualities they possess for a job.
They also practiced social and commutative skills, such as good eye contact and greetings.
"I learned to be there on time, don't be late, make sure you dress professionally, and make sure you smell good." junior Carter Elliot said.
According to Special Education teacher, Terri Young, the main goal behind the job fair was for the students to keep a positive attitude while applying for a job.
"Especially with this group of students, working on positive attitudes [is important] because they can be negative towards them own selves," Young said. "We had been working on building positive thoughts and positive perspectives about ourselves and how to portray that."
According to Special Education Teacher, Mercadys Truss, she said that the job fair helped build confidence in the students.
"It got them comfortable. A lot of them were really nervous about going in, but after, they got it out of the way, so we always told them," Truss said. "The first time you get it and get through it, you know from here on out it will be a lot easier."
Freshman, Cheyenne Springer, said "It can help them be confident and not so worried, or anything like that. It makes you feel like you are ready and prepared for the interview that they give you."
Young also discussed the importance of practice behind attending the job fair for students that will soon enter the workplace.
"Practice…. Practice, Practice, Practice. It's kind of like taking the ACT. The more you take it, the better you get," Young said, "Some of these guys are juniors, and they are going into their senior year next year, and then beyond that, they are going to be looking for jobs. It was all about practice."
Truss also discussed how Carter Elliot's job experience had helped the other the students while learning the expectations a job has.
"Carter, he works at Burger King, right now, so he kinda knows what is expected of him, and that helps all of them learn what is expected of them when they go to apply to these jobs that they want, what they have to do to be able to work for those jobs."
According to DisabilityCampaign.org, workers with a disability bring many benefits to the workplace, including higher work quality, good job morale, and corporate culture, and productivity increase.
"Special needs kiddos can be very friendly, and can offer a lot of friendless to the position." Young said, "Many times, they are very good-natured, and they have a huge sense of humor and are very caring."
According to Truss, the job fair helped these students recognize that there is no limit on how big their dreams could be.
"It helps them know that they can be anything that they want to be if they work hard for it. They don't have any limits, just like anybody else out there doesn't have any limits." Truss said.
Photos Courtesy Of Terri Young
About the Writer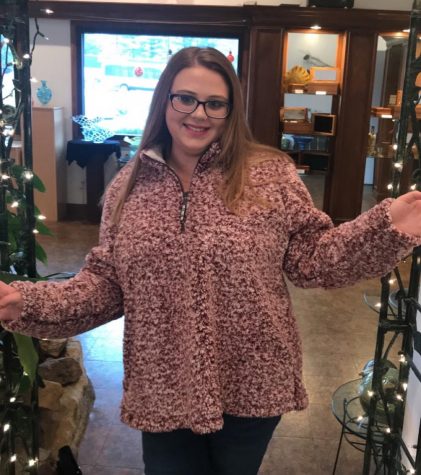 Dailey Harris, Staff Member
Hi, I am Dailey Harris and I am a Central Times Staff Member. I have been a part of the Central Times Newspaper for two years. This year, my focus is to...