Finding out what it means to be a Card
Hang on for a minute...we're trying to find some more stories you might like.
On Saturday, Oct. 13, the University of Louisville hosted what they call their "biggest open house": Cardinal Preview Day
Although this preview day has come and gone, there may be others that you can attend. It was very insightful on what life as a Cardinal is like, and it made my decision to go to UofL a lot easier.
The day started out at 10:30 where incoming students started at registration booths. We were given a map of the school as well as an itinerary of what is going to happen throughout the day.  
Once we got inside of the student activities center we sat down the plan our day. First a Campus Housing workshop, then the Information Fair, and then after we went to the Honors Program workshop. I learned a lot from each workshop.
It was a good experience. We went through the different types of rooms. There is the traditional type that is the doubled up room with a community bathroom. It is the least expensive option, but one most people don't want. Then there is the suite style. It is a doubled up room with a jack and jill bathroom to the room next door. The last style and my personal favorite is the apartment style. They have a kitchen and a bathroom on their own. It is usually two people in that type of room. Housing applications open on Nov. 1.
After the workshop, I headed back to the student activities center.
On the second floor, the school had an information fair. Different majors and scholarships had tables up for the future students to look at. Each one had the director of the program or one of the teachers there to answer any questions and explain the major. They were all very nice and willing to help, and I loved that!
After going to all of the tables I realized that I definitely don't know what I want my major to be, but that's okay. They had a workshop for undecided majors. Unfortunately, I missed though.
By the time I was finished with the fair though, it was around the time that I needed to head back to the Belknap building to go to the Honors program workshop.
The workshop gave insight into what the honors program is. It is kind of like taking honors classes in high school. They are designed to be more challenging, but they have more opportunities. Most of your classes are going to be around 20-25 students in a classroom rather than about 50-80 in a lecture type hall. You don't have to take all honors courses either. You still get the advantage of the program, but maybe not all the difficulty of the work. The honors program also gets their own building for the most part. Kurtz hall is the designated area. They split the building into different types of Living Learning communities as well.
Another cool thing about UofL is the LLC. These are certain halls of floors of the building that are designed for the different majors. It's for students who are taking most to all of the same classes where they can help you out or vice versa on homework and assignments because they understand it. In the communities, the sponsors also try to get the residents to join in in fun activities so that everyone can meet each other.
Overall my day at Louisville, I would say, was pretty successful. I learned a whole lot about the different majors, scholarship opportunities, and housing. I also learned about the honors program. Everyone made it seem like we were already students and talked to everyone as if they went there. Louisville gave me such a great experience and if I didn't already dream of going there, the preview day would have definitely persuaded me into reconsidering it.
Whatever school you are thinking about going to, I would consider going if they have something like a preview day. It was very informational and helped a lot. The staff was very consistent and helpful. If they couldn't help, they directed you to someone who could.
After Saturday, I got to see what it meant to be a Louisville Cardinal, and now I feel more confident in my college choice. GO CARDS!!!
About the Writer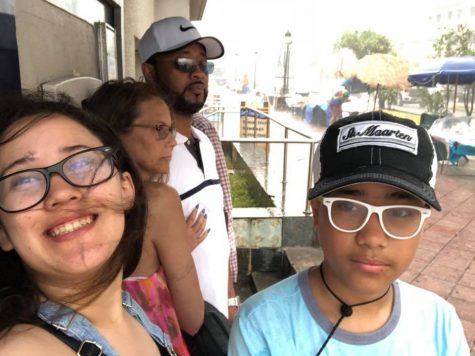 Alissa Briscoe, Staff Member
Sup dude! I'm Alissa and I like to write news stuff. This is my first year on The Central Times and I am excited about what the future holds for this paper.

My...