Urinetown comes to the PAC
Hang on for a minute...we're trying to find some more stories you might like.
The Drama Club is putting on a production of the show Urinetown this weekend at the Hardin County Performing Arts Center.
The public showtimes begin on Friday at 7:00 PM and Saturday at 4:00 PM. There is also a show scheduled on Friday at 10:00 AM for Arts and Humanities and Marching Band Students.
Urinetown is set during a dystopian future in which a 20-year drought has taken place. The drought is so severe that nobody is allowed to have private bathrooms in their house anymore, but instead, have to use mega corporate public amenities. The main setting is in the filthiest, poorest bathroom in town, and follows the story towards an uprising against the corporation due to the people wanting to pee without cost.
Overall, the play shows many real-world constructs such as the relationship between corporate greed and people in poverty. There are also many comical scenes with stylized violence, an interrupting narrator, and other musical references.
According to Drama Club sponsor, Sarah Dakin, the cast has been working hard through practices to prepare for the show.
"We have been rehearsing just about every day since school started," she said. "Once the first full week of school, we had auditions, and then once we started auditions, we do a few days of blocking. "

Dakin also talks about the usual practice week for students participating.
"Every week there is a day or two of music and choreography," she said, "and then we just run it as much as we can in between all that other stuff."
Urinetown teaches an overwhelming lesson that Dakin hopes that students will catch while watching the performance of the play.
"I hope that people can see that, yeah, there are some problems in our world, and there are some things that we can do to improve those. We can't just complain about what we have now without wanting to get past it, and [we need] an action plan for the future."
Public tickets are $5 for school-aged children and up, and small kids are free. You can buy tickets at the door.
Please contact Sarah Dakin in room 304 or through email at [email protected] if you have any questions.
Image Courtesy of goldstar.com
About the Writer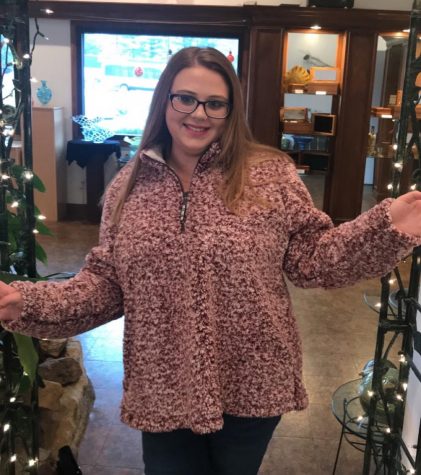 Dailey Harris, Staff Member
Hi, I am Dailey Harris and I am a Central Times Staff Member. I have been a part of the Central Times Newspaper for two years. This year, my focus is to...