Snow Day Decisions
How HCS officials determine weather cancellations
Hang on for a minute...we're trying to find some more stories you might like.
It's a Tuesday night, and most kids are still up because sleep is a foreign concept. Snow is starting to fall and melt. Wishes are starting to be made for no school the next day. Students and even some teachers alike hoping to get that call the next morning.
That is what it's like in Hardin County almost every time it snows. Whether it is a snow flurry or a snow shower, kids are up watching WDRB or refreshing the Hardin County Schools twitter page to see if school was canceled. Most don't realize what actually goes into canceling school.
It's not as simple as ABC.
There are several things that go into school being delayed and/or canceled. Roads have to be checked, forecasts have to be considered, and several people have to get up early to see just how safe it is.
Chris Cordor, Director of Transportation for Hardin County Schools, answered a few questions about policies and requirements for closing.
"Safety of our students and drivers are our number one priority," Cordor said.
He was asked about 6 questions on what they do to determine school cancellations.
How much of the county has to be affected before you cancel school?
"We are such a large county, it makes it difficult sometimes because it may snow in the North end but not in the South."
How early do you start checking the roads? Do you do this all winter or only when the weather calls for snow or ice?
"I start checking roads around 3:00 am and will check the roads when there has been precipitation the day before, as well as when the forecast calls for inclement weather."
Who is in charge of checking the roads?
"We have a team from the Transportation department as well as the Buildings and Grounds department that all go out and gather information.  We also work closely with local law enforcement and the state and local road departments."
What is the road difference between a delay and a cancellation?
"Temperature (both air and road temperatures) play a decision in whether or not a delay is an option.  If it looks like it will warm up where the roads will clear, a delay is a possibility."
Which roads take priority?
"Obviously we start with the main roads and work our way out to the subdivisions and back roads."
Do you check the roads throughout the day to make sure we don't have to leave early? Or is it just a weather call?
"Yes, we have a team that checks the roads throughout the day. It can be a weather call as well if the forecast looks as if it may cause more inclement conditions."
If you have any more questions you would like answered, please leave them in the comment section and we will do a follow-up.
About the Writer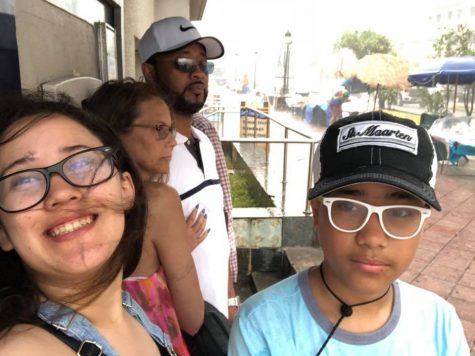 Alissa Briscoe, Staff Member
Sup dude! I'm Alissa and I like to write news stuff. This is my first year on The Central Times and I am excited about what the future holds for this paper.

My...