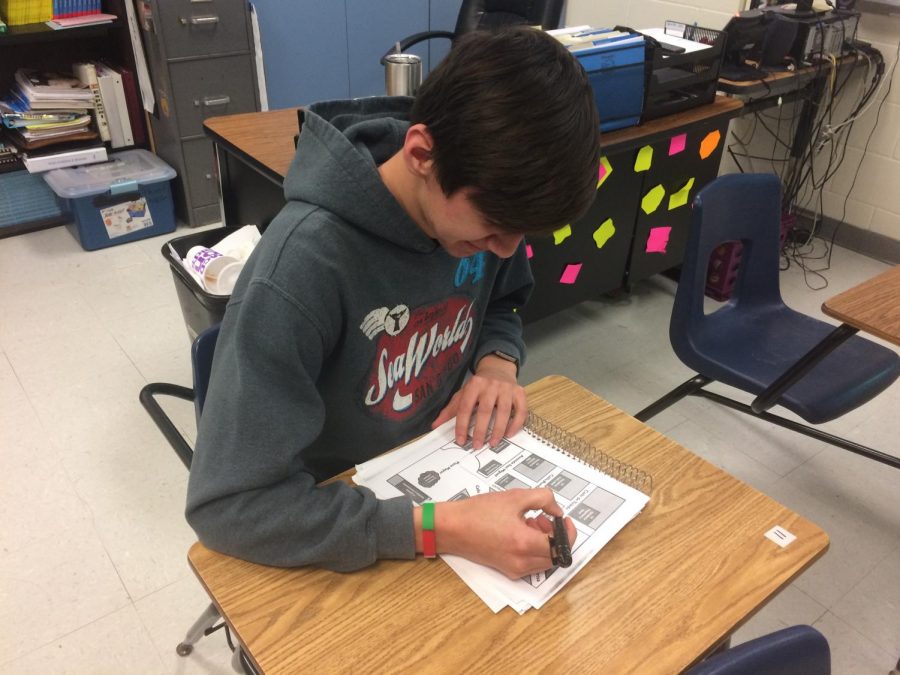 This month, the Bruin Staff wants to recognize a student who is academically involved. Junior Ethan Haley is an All-A Honor Roll Student who is highly involved in extracurricular activities, and takes a rigorous course load.
Haley said he is taking harder classes to help him prepare before he enters the workforce.
"I mostly have DC and AP courses alongside some courses that are more targeted towards preparing me for my desired work field [financial analysis]," he said.
Unlike most students, Haley said that one of the most highly advanced classes offered here at Central is by far his favorite.
"My favorite course would have to be my most challenging, AP calculus," he said.
Haley also participates in extracurriculars, such as BETA and Future Business Leaders of America (FBLA). He enjoys both but loves the competitive aspect behind FBLA.
"As for my favorite, FBLA would take the cake, being a business club with competitive events that test the skills I will be using in real life and in the workforce," he said.
Haley has many awards that are both sports and academic related, but his greatest award is when he received one from his cross-country coach.  
"Though my favorite would have to be the Extra Mile Award given to me my freshman year because as the award states, I would run an extra mile before practice had even started," he said. "It was truly gratifying to receive a gift from my coaches who saw how hard I was trying."
According to Haley, he has many hobbies.
"I enjoy listening to music, running and working out in my free time, and tinkering with technology whenever I can," he said.
Haley plans to apply for the Governor's Scholars Program (GSP) and has a positive outlook for what the program has to offer.
"I am applying to GSP, and with GSP I hope to not just prepare for the college environment but to learn new forms of thinking from fellow juniors," he said.
Haley has his plan laid out before him for his Senior year and his future career.
"I plan to Co-op my senior year as an electrician and after receiving my degrees, become a financial analyst, then after five years become a financial manager, and finally work up the ladder to become a CFO of a major company," he said.
Along with Co-oping, Haley plans to take College class and save money along the way.
"I also would like to take the time and take AP exams and online DC courses for University of Kentucky," he said. "I also wish to save up the money for a decent automobile and to prepare for the most important purchase of my life: a house."
Haley's advice for students who want to strive academically is to find the one thing that motivates them.
"I was motivated to help my family, and it has drastically changed how hard I work," he said.