Bruin Of Week: Devon Heath
Lacrosse player Devon Heath shares her experience on playing the new crave sport
Hang on for a minute...we're trying to find some more stories you might like.
When you think of sports in Kentucky, lacrosse doesn't usually come to mind. However, lacrosse has been a growing sport throughout the state recently, and senior Devon Heath is playing her part in its surge of popularity.
Heath has been apart of the Lady Marksmen lacrosse team as a defensive player since her freshman year and was introduced to the sport by her friend, Gracie Yates.
"My friend Gracie found out about the team and asked me if I wanted to try it out with her," she said. "I was always interested i n the sport and I wanted to try it out for myself."
lacrosse for her was difficult, but it soon became natural.
"At first it was pretty difficult to get the hang of, but as the weeks went by it became second nature," she said, "Staying focused and determined really helped me."
In order to get better at the sport, Heath attends many practices and works at home in order to perfect her skill.
"We practice every day, every week after school, except for weekends," Heath said. "I try to work on cradling while I walk around my house and I also go out and pass the ball with my dad sometimes. I always find different ways to practice outside of practice."
Her favorite part about playing lacrosse is the excitement that each game brings.
"I always loved the excitement and enthusiasm when we scored a goal or won a game," she said. "We have this little handshake with our sticks and we do it when we do something great on the field."
Heath believes that in order to play lacrosse, you need a lot of patience, but it is worth the experience.  
"At first it may be difficult and you may want to give up, but you'll get the hang of it and you'll love it, " she said. "The spirit and enthusiasm you'll get from playing is amazing. The team really feels like a family."
Since this is Heath's senior year, she hopes to continue the sport outside of high school.
"I want to try to play lacrosse in college, and I've had a few coaches from colleges who are interested in me playing for their teams, " she said. "I love the sport, so playing in the future sounds great."
She is emotional about leaving the team, but believes that once she leaves, they will continue to do great things.
"I'm sad to leave this great team after I graduate, but I know they'll do great, and I believe in them. "
Even though lacrosse isn't a popular sport in Kentucky, Heath hopes that it gains attention by many Kentucky athletes.
"The sport isn't very popular in this state, but it's getting more known and recognized as the years go by," she said. "I want this sport to be loved and appreciated like any other sport. lacrosse should be known by everyone."
Images courtesy of Devon Heath
About the Writer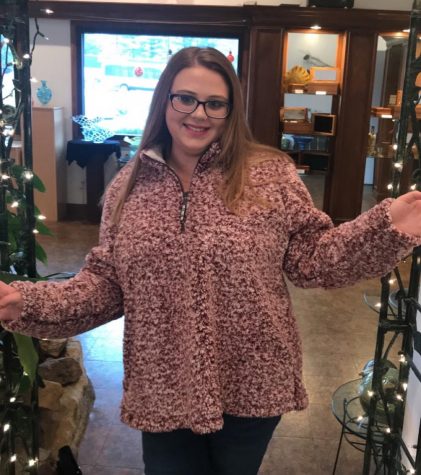 Dailey Harris, Staff Member
Hi, I am Dailey Harris and I am a Central Times Staff Member. I have been a part of the Central Times Newspaper for two years. This year, my focus is to...