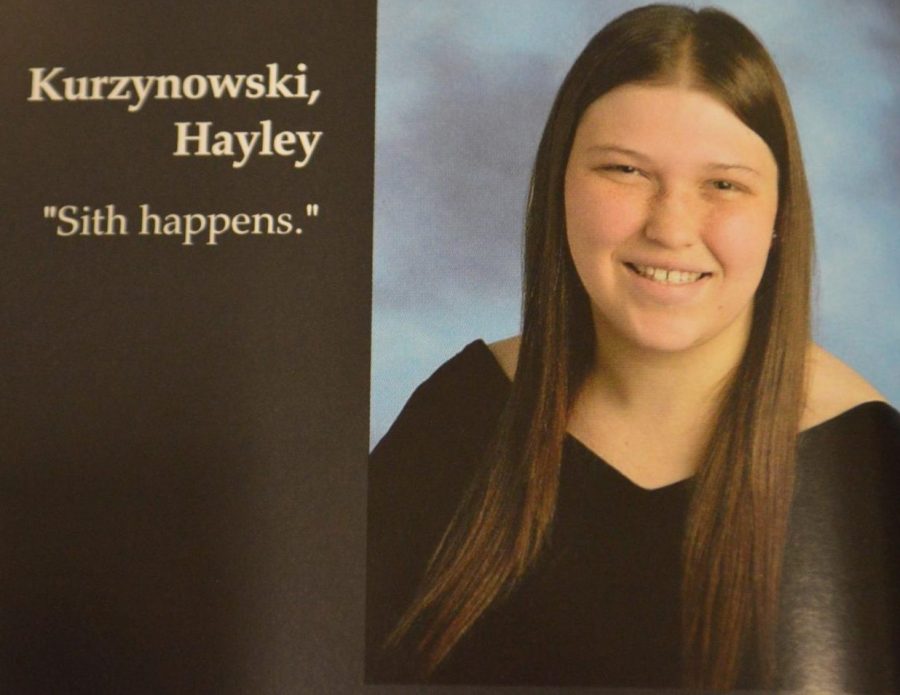 Senior Year is a big year, and you want to make a lasting impression among your classmates. The yearbook is allowing students to write a Senior Quote and buy Senior Ads.
If you would like to submit a quote, your quote is due by March 15.  Quotes should be in good taste, and are under review once submitted. Web addresses or time markers from videos cannot be used. If your quote is denied you will be able to create a new one for review again. The link to submit your quote: http://bit.ly/2xCZAHz
If you would like to buy a senior page, you need to do so by March 15. A full page is $100 and half a page is $75. Seniors wishing to share a page can purchase a full page together for $100. All images for senior pages must be brought in on a disc or a flashdrive.