Advanced Mixed and Chamber Choirs earn distinguished rating at KMEA Choral Assessment
Hang on for a minute...we're trying to find some more stories you might like.
On March 26th, the CHHS Advanced Mixed and Chamber Choirs traveled to Meade County to perform at the KMEA Choral Assessment Festival. Both choirs earned a distinguished rating for their performances under the direction of choir teacher Brandon Centers. Centers said that he is very proud of the growth that both choirs have made throughout the first two trimesters preparing for this assessment.
"A couple of years ago, we reached a pinnacle that I thought would be incredibly difficult to reach, and we did it very quickly," Centers said.
He mentioned that this was "not the norm" as far as high school choir programs go. Centers is referencing the 2016-2017 school year when the Chamber choir was recognized and asked to sing at several important events, such as KMEA All-State 2017 and the Boys' State Basketball Championship game at Rupp Arena. Centers even earned the award of "KMEA Teacher of the Year." This was a year full of success for the choir, and many of these opportunities were hard to come by.
Since then, the choir program at Central has had many changes, mainly regarding the allowance of freshmen into the advanced choirs.
"Here's what I've realized about teaching music and choir in general: nothing is a straight line," Centers said. "Sometimes it's hard to stay motivated whenever it doesn't go the way you expect it to go or you don't have results quickly."
Centers, however, has high ambitions for the future. He hopes to be able to go back to KMEA and perform, as well as perform at the American Choral Directors Association (ACDA) sometime in the next few years. Even the idea of forming a show choir was on the table for him. He is always open to new ideas if that means exposing more people to the wonders of vocal performance. His motivations for being a choral director are the personalities and the good times he has with his students.
"I think what motivates me the most is that I get to come to work every day and leave my home family to come to my work family. Not everybody gets to have that," Centers said.
Junior Jenna Koch, who will be graduating with the class of 2019, has been a part of the choir program at Central for three years now.
"Mr. Centers and the choir as a whole have had a very meaningful impact on me and I'm very proud of how we performed at Assessment. I have hope and excitement for the end of this year," Koch said.
The choir has faced many issues this year, from the lack of funding to canceled concerts, but the relationships formed among the students keep the program alive. Centers, as well as the students, continue to influence other people's lives through their art form and their passion for what they do, and it shows more and more every year.
About the Writer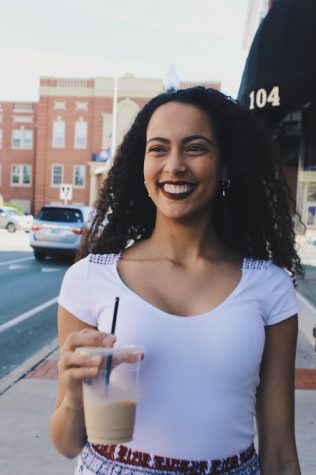 Alloria Frayser, Staff Member
Hi friends! I'm Alloria Frayser and I'm a senior here at CHHS. This is my first year with The Central Times, and I'm so excited to be a part of this wonderful...