BADD Club offers help to anyone in need
Hang on for a minute...we're trying to find some more stories you might like.
If you are someone looking for a way to positively impact the school, the BADD club might be the perfect thing for you.
Bruins Against Destructive Decisions is a club sponsored by School Resource Officer Larry Robinson that anyone can join and encourages students to make better life choices.
"It goes over good core values," senior club member Zoe McGowan says. She thinks that many more students need to get involved because they can learn good fundamentals from the club.
"We go over basic things like obviously staying out of drugs but it also gives you great resources on how to help out friends in need," McGowan said.
One activity the club does is the mock crash held around prom every other year to try and show students what the worst case scenario would be if they were to get in a really bad car crash because of being drunk or making a bad decision while driving.
Cars that looked like they have been crashed are out on the football field along with ambulances, fire trucks, and even a helicopter.
"When I went to school here in the 90's, the club was Bruins Against Drugs. But when I took the club over two years ago, I changed it to Bruins Against Destructive Decisions," Robinson said.
Robinson says he wants this club to be a counseling type of club that you can join with your friends and get better together. The BADD Club wants to be there for anyone that needs help or just simply someone to talk to.
They meet on the second Wednesday of every month in room 119 in Terri Young's classroom.
About the Writer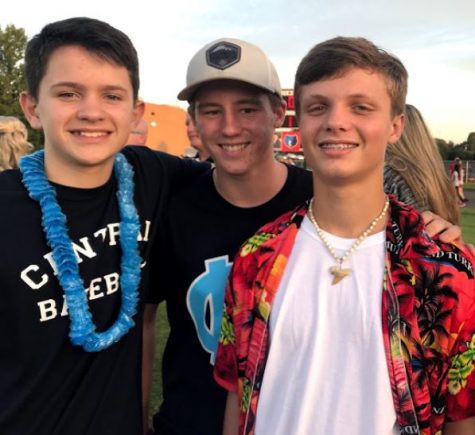 Reece Sherrard, Staff Member
My name is Reece Sherrard and I'm a Freshman at Central Hardin High School. I play basketball and baseball for CHHS. I also enjoy to travel, play video...