Central students accepted into GSA and GSP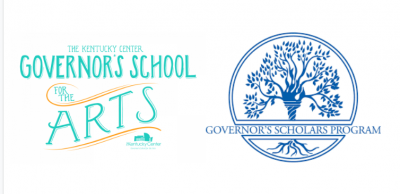 This past week, seven Central Hardin juniors received their acceptance into the Governor's Scholar Program and one student received his acceptance into the Governor's School for the Arts. The Governor's Scholar Program and Governor's School for the Arts are two prestigious summer programs.
According to junior counselor Kim Cardin, getting accepted into these programs is such a big deal because "(GSA/GSP) is so competitive. It places you in such an amazing position where you get to grow, develop, experience freedom from home and what college will be like, you get to be around amazing students who are very like-minded with you who have very high goals and desires." Cardin she said. "You get to learn about ways of thinking and explore things that maybe you've never done before. (GSA/GSP) show you what's available to you out there. Students that get accepted are our very best and brightest, and it really shows them a whole different world."
GSP is a five-week program that offers a once-in-a-lifetime experience to Kentucky's most well-rounded students. GSA is a three-week program that brings Kentucky's most talented teens together in an immersive and intense training experience. Participants in these programs qualify for a variety of scholarship opportunities for almost every college in Kentucky.
Central's Gavin Milby was accepted into the 2019 Governor's School for the Arts for instrumental music. This year's students accepted into the 2019 Governor's Scholar Program are Malissa Bouakham, Tiffany Coogle, Abigail Graham, Isabelle Hobbs, Jack Lehman, Kevin Wheeler, and Connor Wilkerson.
For GSA, any junior who displayed artistic talent was eligible to apply, The application process focused on a rigorous series of portfolios, auditions, and interviews. These students also had to display excellent academic standing and community involvement.
For GSP, any junior was eligible to apply. Their extensive application was judged on academic ratings, involvement, leadership roles, and accomplishments. Students also had to write an original essay depicting their ability to think critically.
Any upcoming junior can begin to apply for next year's programs. For those interested in applying, Cardin advises, "They need to be very well rounded– don't put your eggs in one basket! Not just a band student or just a drama student, but to get involved in a lot of things and explore community service." Those who "have lots of different types of interests– that's the student that they're looking for."
Congratulations to this year's selected students!
About the Writer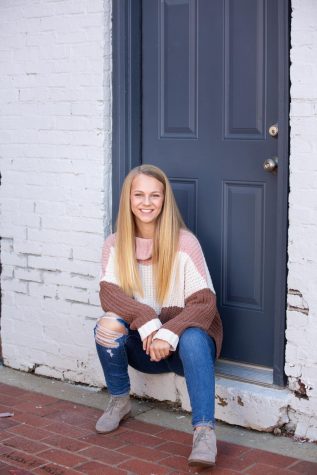 Tatum Cox, Writer
T8 from State Farm. Coffee and music fanatic. Occasionally quotes Bob Dylan. Will pet your dog for free. Member of the tennis team, pep club, and y-club....