Central's athletes recognized at Select Preps
The News Enterprise's annual Select Preps Award show was held on Friday, May 10th. Central coaches selected one athlete from each sport to be honored at this program. Athletes were selected based on leadership, extracurricular activities, academics, and adversity. These students were recognized on stage Friday night and awarded with a framed certificate.
Baseball- Nolan Francis
Basketball (boys)- Jacob Hobbs
Basketball (girls)- Jordan Isom
Cheerleading- Taylor Blakeman
Football- Zach Jones
Golf (boys)- Garrett Ashlock
Golf (girls)- Brooke Siegman
Soccer (boys)- Zach Mueller
Soccer (girls)- Victoria Schmit
Softball- Peyton Beger
Tennis (boys)- Forrest Bowman
Tennis (girls)- Tatum Cox
Track (boys)- William Abel
Track (girls)- Lauren Alford
Volleyball- Allie Simpson
Wrestling- Chance Schenck
Cross Country (boys)- Liam Dale
Cross Country (girls)- Mckyla Tilley
Swim (boys)- Alex Powers
Swim (girls)- Alexandra Collins
Bowling (boys)- Alex Ash
Bowling (girls)- Rachel Langford
Archery (boys)- Christopher King
Archery (girls)- Langley Williams
Bass Fishing- Cameron Alvey
Congrats to all central athletes who were recognized at this year's Select Prep Awards.
About the Writer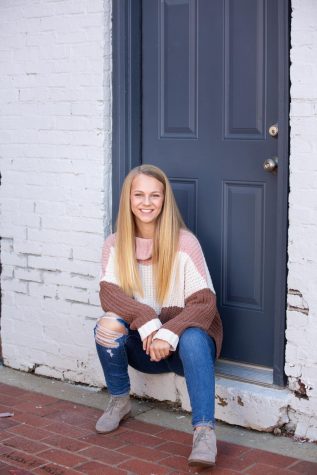 Tatum Cox, Writer
T8 from State Farm. Coffee and music fanatic. Occasionally quotes Bob Dylan. Will pet your dog for free. Member of the tennis team, pep club, and y-club....