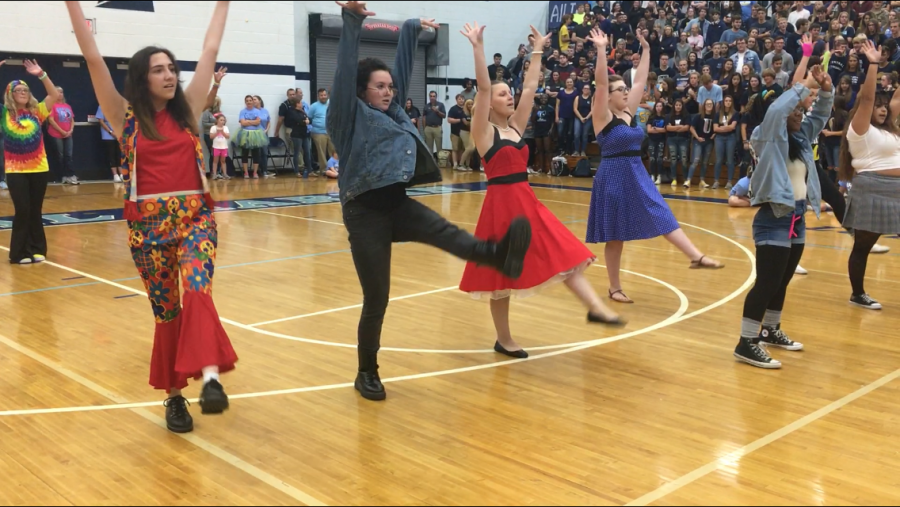 Lindy Dale
Senior Rhiannon Goodman has taken on the task this school year of creating a Dance Team and leading those who join.
In early 2019, Rhiannon Goodman heard of a girl in Tennessee who had started a dance team at her school. Taken by the idea, Goodman started work on forming a team at CHHS. 
The creation of a new team is more work than students may realize. Any proposal has to go through the Site-Based Council, a committee comprised of teachers, parents, and administrators, for approval. Goodman found that she had to be patient and diligent when it came to the project.   
"I had to find a teacher supervisor, then I had to come up with a proposal, I had to figure out when we'd practice, make a tryout form,make sure they had a physical, make a rule book, and do all these things just so I could go to the Site Base Council meeting and get it approved," Goodman said.
After a long work-heavy process of getting approved for take off, she was finally able to step into the deep end and form a team. In August of this school year tryouts for the team were held. She came through with 10 members. These 10 students meet for two hours twice a week after school. 
Goodman said that as captain she is in charge of choreographing dances for the team. She explained that she teaches routines through chunks, then she puts the pieces together once each part is down pat.
"Rehearsals for me aren't that hard personally!" team member Ayana Roit said. " It seems that the people with a dance background have an easier time than those who don't, but everyone pulls through still."
Rehearsals prepare the team for performances at pep rallies, home basketball games, and community shows. These future shows will include a modern style of dance to various mixes of popular songs.
Their next show will be on Jan. 21 during half-time of the basketball game.
Despite the title "team," the group is actually a club.
According to team sponsor, Angela Galm,  "right now the dance 'team' isn't officially an athletic team recognized by the KHSAA." 
Just like any other group, however, team members must meet grade requirements and have up to date physicals in order to participate.