Gray Sisters Advance to Day Two at State Golf Tournament
Over fall break, three of our Central Hardin golfers participated in the Girls' Golf State Tournament. The tournament lasts two days and participants have to qualify to compete in the second day. The second day competitors are the top half of the girls who participated.
 Two of the participants, sisters Paige Gray, a junior, and Katie Gray, a freshman, were able to compete in the second day for their first time ever. 
Senior Marlee Toothaker participated in the tournament as well. She was able to compete in the first day, but missed the second day cut by only two shots. 
"I've been golfing for the past four years, I started my freshman year," Toothaker says. "I have done a lot of summer tournaments throughout past years. In Missouri [if] you qualify for state, you qualify for both days, so I did not qualify for the second day."
Coach Paul Gray has worked hard with the girls to get them to this point, Marlee is new to Kentucky this year, so this has been a disadvantage for her in some ways. She was unable to have as much experience on the courses as some of the other competitors.  
Both Gray girls were proud of their newest achievement in golf. They both worked hard to get to this point and only wish to improve even more over the next few years. 
"Our goal for years has been to make the second day," Coach Gray says. "It's really hard to get to state but then there's a cut after the first day they cut it from one-hundred-forty-four golfers to basically ninety-six golfers. You have to be a top level golfer to make the cut so for those two to do that and for Marlee to be so close to achieving that we were just really thrilled that we were able to do that this year."
P. Gray has worked to not only improve her golf game, but her mental game as well to reach this goal of qualifying for the second day.
"I've always wanted to go to the second day because that means that I made it in the top half, and I did that this year," P Gray says. "A big part of golf is [your] mental game. Golf is so slow and takes so long that you have plenty of time to think about everything, so if I hit a bad shot then I'll be like 'oh man I suck' and that thinking can mess me up for the next few shots. I did really good this year just staying calm and consistent." 
P. Gray has been on Central Hardin's golf team since she was in fourth grade, but has been playing golf her entire life. 
"My grandpa and grandma used to live on a golf course, and he would play every day, so we would just go with him. My dad played in college too, so we kind of just followed our family," P. Gray says.
K. Gray has been golfing for as long as she can remember. 
"We went over to my grandpa's all the time in the summer, so we started really young. I started on the JV team [at central] in third grade. We just have a golf family." 
Listening to the coach and taking time to get your head in the right space is important in any sport. Even when a player is getting their own head, the coach usually knows how to talk them out of it. 
"They did everything I asked them to do that day; they had a really good approach to the game, very good mental aspect to the game," coach Gray says. "That's what allowed them to be really successful, they played good golf, but it was more-so their mental toughness and their mental approach that made them successful on that first day of the state tournament."
In order to get to this next level, K Gray had a lot of practice. 
"I have lessons a lot, and just dedication," she explains. "This is the first year we haven't gone as a team, and you usually have to make it as a team to the second day, and I haven't ever been able to do that. The individual field was bigger this year, so they took more individuals this year, but it was the first time." 
The summer months were a crucial time to get the girls prepared.
"One of the things we've done to prepare for this is, Paige and Katie have been playing a lot of our tournament golf courses in the summer,"  Coach Gray says. "We play on the Junior Kentucky PGA tour all summer. Every year for the last five years we've played a tournament at Bowling Green where the State Tournament was."
The girls all practice every day during the spring and summer and during the golf season. This is one of the things that has allowed them to do so well in this tournament and bring them to a new level.
"The girls did very well, I was very pleased with their performance. Katie shot her best ever competition round by one shot," Coach Gray says. "The state tournament golf course is one of the toughest golf courses you'll play, so their performance was really strong. I was very happy for the girls who qualified for the second day, [and] I was a little heartbroken that Marlee missed by just two shots, that was very difficult. It's been a lot of work and this is kind of the payoff, having some of these successes is a big payoff for us."
About the Writer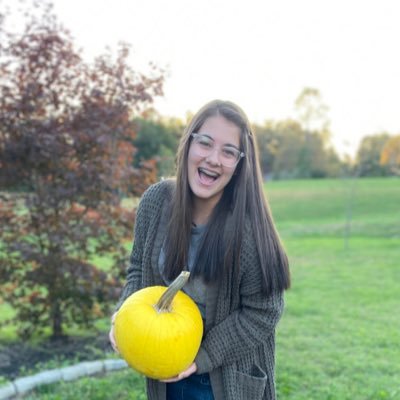 Kaili Best, Writer
Hey, I'm Kaili Best and I'm a  junior. I kinda play tennis, but people don't really know about that. I got bangs and a nose piercing all in the same day,...