Central Honors Veterans with Moving Tribute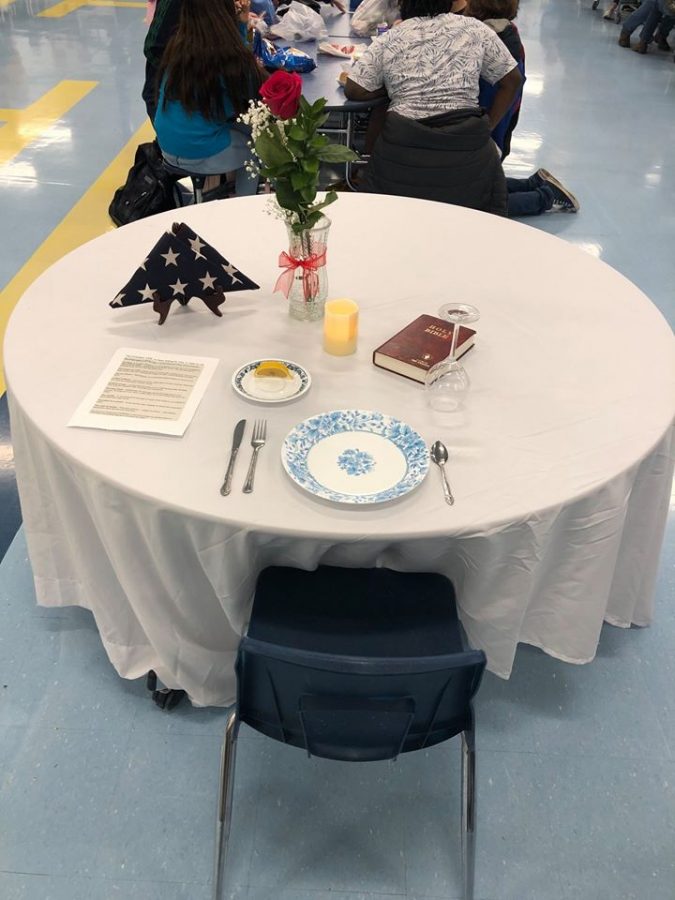 This past Veterans Day, the Central Hardin staff and community made a tribute to veterans in the community in a very special way.
To honor our veterans, students were asked to send in pictures of family members that have served our country to be used in a video. The video put together a written tribute along with pictures of staff members and family members of Central students who served our country. The video was a unique way to bring recognition to veterans in our community, while many students were unaware of the vast amount of service from right here in Cecilia, Kentucky.
"It not only gives us an opportunity to reflect on Veterans Day," principal Tim Isaacs explains, "but also to reflect on the number of staff people that you all may not realize served."
The big picture of each tribute goes beyond the significance of remembering those who fought for our country and recognizes individuals in our community that many take for granted.
"We wanted to honor our veterans that had relatives that went to our school," Jessica Hundley, coordinator and contributor to the Veterans Day tributes, says. "This is an important day of remembrance for those who have sacrificed so much for our country."
Hundley put forth mounds of effort into these projects, reaching out to students and families of students for participation. The combined effort of Hundley and Isaacs made this dream a reality.
While the video is done every year to honor our vets, the "Table of Remembrance" was a new idea that incorporated POWs and MIA personnel into this year's Veterans Day tribute. The idea of "A place setting for one, a table for all" was an effort to not only recognize POW/MIA but to hopefully bring awareness to all and encourage the government to put more action into finding these lost veterans.
The original concept of the table stems from the POW/MIA table that the military sets up yearly. The same symbolism is displayed on that table that was incorporated into ours. In addition, the flag that was displayed on the table came from a previous Table of Remembrance set up at Fort Knox and the flag was given to Isaacs as a gift.
The veterans in and around our community fully support and receive positive recognition from the school every year. One teacher explains that the support does not only last for a day, but is prevalent every day.
"Many students and all the administration have given me recognition and have been very supportive of my military career over the last eight years I have been an Airman," sophomore biology teacher Jonathan Fairbanks says. "I feel very lucky that I have the support that I have had."
Although every Veteran that was honored this past year appreciates the gratitude, Isaacs believes there is always something more that can be done. He has expressed this thought continuously and has asked that students take initiative on Veterans Day to poor out into the community and bring even more recognition for those who deserve it most. If you have any ideas for future projects that could honor our vets, please leave a comment below.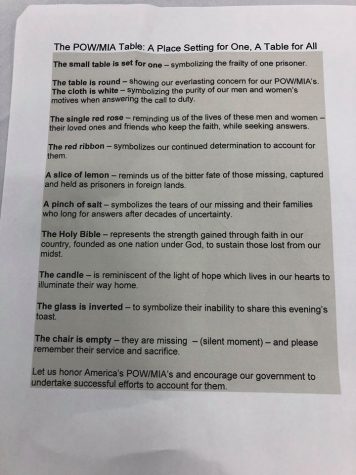 About the Writer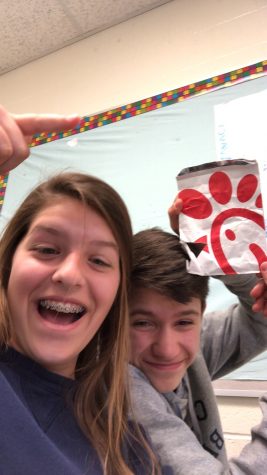 Peyton Rabb, Writer
Hi, I am a sophomore here at Central Hardin, and this is my second year on the newspaper staff. I play both soccer and lacrosse for Central and I am so...