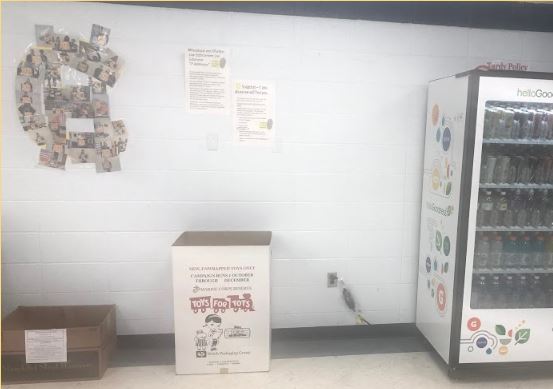 Sherrard, Susan
Thanksgiving Food Drive, sponsored by the Bruin Football Team
Bring any of the items listed below to the box located in he Commons Area through Nov. 26.
Items needed: (Non Perishable) Canned meats, soups, veggies, fruits, instant potatoes, mac n cheese, boxed or bagged rice and/or beans, tea/coffee, spaghetti and spaghetti sauce, peanut butter, jelly, shampoo, toothpaste, toothbrushes, deodorant, soap, and toilet paper. 
Toys for Tots, sponsored by JROTC
Bring any new toy through Dec. 20 and place in the bin in the commons area.
Coat Drive, sponsored by the Game Club
Bring new or gently used coats to Room 129 before Dec. 20.
Would you like to have your organization's opportunity to give listed here? Leave us a comment below.