Why is No One Talking About His Dark Materials?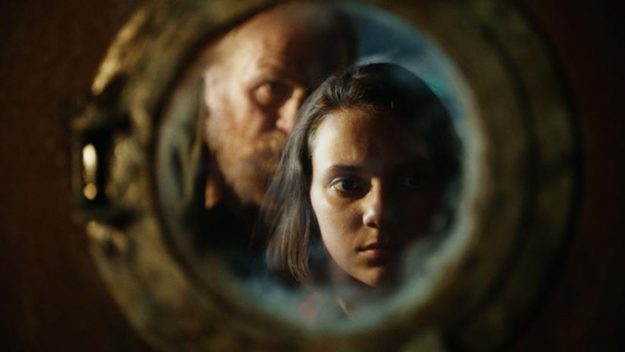 HBO and BBC One's newest show is His Dark Materials.
The show is based on the novel series by Philip Pullman and features big name actors like James McAvoy and Lin Manuel Miranda.
The show's lead, Dafne Keen, broke into the acting scene in just 2017 as Wolverine's daughter in the film Logan.
The show itself manages to have a tone that is both dark and whimsical, with suspenseful plot lines throughout. The show follows Lyra (Keen) who is a young girl dreaming of adventure outside of her school.
She is afforded this when a woman named Marisa Coulter (played by Ruth Wilson) comes to her school and offers the experience of leaving the school to live with her in London.
Lyra accepts, of course, but insists that her best friend Roger, who works at the school, can come as well.
When Roger goes missing, a sinister plot is unraveled and Lyra begins to realize how little she actually knows.
With a synopsis that could easily place it on a list of bad book-to-screen adaptations, HBO has seemed to redeem the faults of the series' first film.
One thing that sets this series apart from other book adaptations is the superb acting.
Keen does an excellent job of portraying the blissful ignorance of a child. I have found myself being frustrated with her character in every coming episode, but understanding her confusion.
McAvoy's acting holds up to that of his previous works, which fits well into his character in the show. He has shown no fear of complex and misunderstood characters in the past and is proving to not hold back from this in His Dark Materials. 
Unfortunately, McAvoy's role is the show has been minor, and he has not been featured in many of the episodes. As a fan of his acting, I do wish that he would be featured more.
The show also features a decent amount of CGI that is truly integral to the characters in the show. Many films are learning the hard way that there is a wrong way to do CGI *cough cough Sonic*, but His Dark Materials has proven that they are capable of restraint in the department.
Finally, the part that I enjoy the most is the cinematography within the show. The hour long time slot gives time for some beautiful wide lense shots in many of the scenes. These shots are excellent in setting the mood of the changing scenes.
Despite the show's several impressive qualities and connection to HBO, I have heard very few people around me talking about it. It seems as though every time I want to recommend the series, those around me have not even seen it advertised. I sincerely wish that His Dark Materials could generate the buzz that it is worthy of.
Overall, I have found myself incredibly impressed by the show and despite not having read the books, I feel that the series has done them justice. I highly recommend it to lovers of fantasy, but also to those who can appreciate a good drama.
The next episode will air at 9 PM EST next Monday on HBO.
About the Writer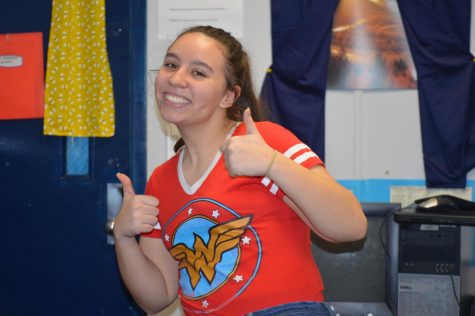 Calei Loy, Writer
Hello, my name is Calei Loy and I am a junior. This will be my first year on the newspaper staff, but I have always been drawn to writing and being creative....