The sound of local: Grandma's Boys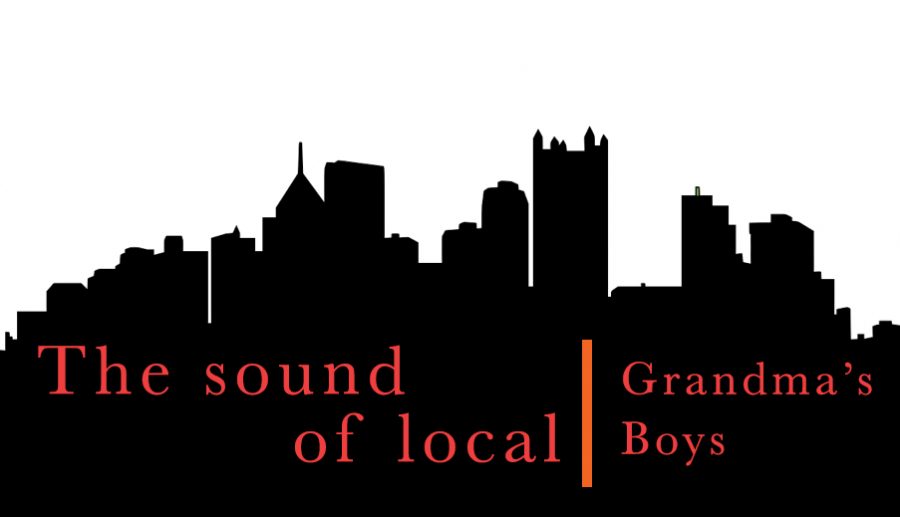 Grandma's Boys is a band of close-knit friends that are making the rounds in the music scene up in Louisville for their unique blending of multiple genres, such as Surf Rock, Pop, and Indie pop.  
Upon hearing the name Grandma's Boys, you might think that it is some country band that never made it to that Rednex level of famous, but no. In fact, Grandma's Boys is a band hailing from our backyard, Louisville KY., that is blazing on to the local scene thanks to their idiosyncratic personalities as well as their unconventional blending of genres such as Surf Rock, Alternative, and Indie pop just to name a few. 
It all started back when the lead singer, Evan Harris, and once former drummer, Oakley Wariner, decided to start a band called "Pizza Life Crew." This duo of sorts released one self titled album back in 2017, that could be described as two Kentuckians messing around with a ukulele and making indie music for people that think. Overall it is a very good album that I suggest you take a look at. 
Getting back on topic, it wasn't until around 2019 that Harris and Wariner decided to branch out from their roots to bring in other people. Some were really good friends, such as Justin Deener playing bass; others were completely new people, such as Noah Colston playing lead guitar. After that, they released an EP back in April of 2019, called Oakley to commemorate their former drummer Oakley Wariener for leaving the band, due to religious reasons. Wariener is being replaced by another very talented drummer, Ian Gorden, who, according to Deener, is apparently really good at dishes.
Their EP Oakley is a unique take on bridging the gap between multiple genres. It comes off as refreshing and addicting, something that is much needed to get away from all the mundane repetitive music that the present day brings.
 The first song on Oakley, "Velcro Shoes," is a funk/surf rock monster that features a signature Deener bassline, that ties the song together like shoelaces and shoes. That is then mixed with a gleeful poppish  guitar that halfway through transitions to a fuzz powered solo that just ascends the song to another level.
 Personally my favorite on the album, "Craft Mac," comes in second on the album; it starts off as off as a take on indie pop that melodically smooths your worries out, with Harris' sweeping vocals and Colston's twinkle, but reserved, guitar. This then takes a 180, and transitions to a rap verse that is exceptionally delivered by Harris, BUT then takes another turn and flies into what can only be described as a shoegaze/surf rock fever dream. 
 The third song on the EP, "Brag Rap," is a 1950's inspired easy listeining song, thanks to Harris's line delivery, that is infused with a punk drive that is unmatched by none other; it is one of the more interesting sounds that derives its tempo changes and sound from a fusion of post-hardcore and a 1950's serenade.
 The second from the last song, "Dirty Dogs," takes a break from the crazy genre changes. Instead is one of their catchier songs that features an amazing guitar riff from none other than Colston himself accompanied with a Bass line that cuts through like butter in the song; it is more of a take on an alternative rock anthem, that takes from the likes of a Cold War Kids and Boyscott fusion hybrid.
 Finally last, but not least, "Vampires": this song ends the EP on a laid back jazzy mood that leaves you satisfied with the weird fusion trip you just encountered; it futures a piercing guitar tone that drops off towards the end, and leaves you solemn, but satisfied, that the EP is coming to an end. Overall the EP is genre fusion trip, that leaves you wanting more of this unique sound you can't find anywhere else. 
The humble, but distinctive, personality that rings out through their EP to the way they carry themselves; is a refreshing take on what would be another band in the saturated market of surf rock. They are paving the way for themselves to really make something out of this. From the fast paced genre changes that flow together like milk and honey, to their ability to seemingly pull of mechaolchic tones like it is nothing, Grandma's Boys is a band that you should check out because they are capturing the hearts of everyone, including your grandma.
About the Writer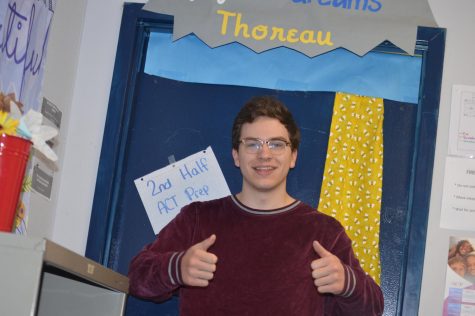 Bailey Childress, Staff Writer
Hi! my name is Bailey Childress and I am a senior at Central Hardin. I love music, film, playing the bass, and really anything I like doing. This is my...