An Idea to Change the NFL Pro-Bowl Selection Process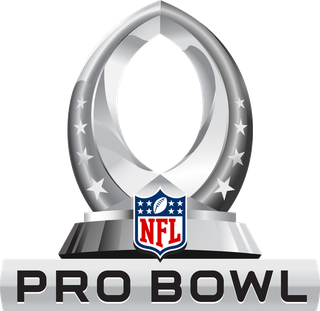 In December, the NFL announced the 2019 Pro-Bowl selections. If you do not know what the Pro-Bowl is, think of it as an all-star game for the NFL. The best of the best are chosen by the players, coaches, and fans, and the players selected through this process are invited to Orlando to play in the game. The players are not just chosen based on the vote, but also by top vote-getters in each position.
The point of this is to say, I think the process is flawed. This encourages name recognition and not so much production on the field. For example, outside linebacker Von Miller of the Denver Broncos, who is a former Super Bowl MVP and household name, made the team. To this point, he has put up a respectable 7 sacks, 40 tackles, ad 9 tackles for loss. Bud Dupree of the Pittsburgh Steelers plays the same position, and has nowhere near the fame Miller has, is having a stellar season of 9.5 sacks, 58 tackles, and 13 tackles for loss. He's beating Miller in every category I mentioned. Therefore, he should get in over Miller based on production.
That is not the lone example, as Baltimore Ravens tight end Mark Andrews made the cut, but he didn't deserve to over Darren Waller of the Oakland Raiders. Waller has had 80 receptions to this point, while Andrews is at 58. Waller has 1,001 yards, compared to Andrews' 759.  Waller has 48 first down catches, Andrews has 40. The only thing Andrews has him beat is touchdowns, 8-3. In the totality, Waller has had the better season, but since Andrews plays for the Ravens, who have Lamar Jackson, he made it.
There are many more examples, but those two give you the idea of the pattern. There has to be a more complete process in the future, and I have an idea. Take out the fan vote. Do not let them be the first ones to voice their opinions. But after the players and coaches have voted, I think the fans should vote yay or nay for the players individually, and a player can be denied or accepted from the fans with a 60 percent vote. 
This still gives the fans a vote, but it will show the casuals that who they think is the best might not be according to the people involved with the game.
Fans might not like my idea, because they want a say and might feel the NFL is not listening to their opinions. But they still do get the final say on players. A player can be either denied or accepted into the Pro-Bowl by fans, giving them the final say, sort of. 
If you do or don't like my idea, I'd be glad to hear your opinions in the comments below or in person. I'll be in touch.