FCCLA Membership Grows As Students Reach Out to the Community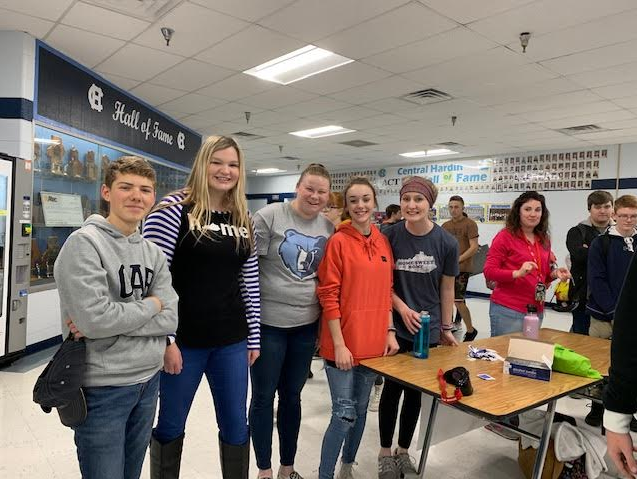 The FCCLA club has strikingly grown in only the past year, gaining more and more popularity through each activity.
FCCLA stands for Family, Career, and Community Leaders of America. According to the club's website, their mission is "to promote personal growth and leadership development through Family and Consumer Sciences education." 
Every month the group tries to arrange at least one activity to help the school and/or community. In October they organized a "STOP the violence" week, standing for "Students Taking On Prevention," during which they advocated for the prevention of bullying and promoted a more positive atmosphere by writing compliment cards to various students.
Another week-long opportunity the club sponsored was "FACTS" week, which stands for Families Acting for Community Traffic Safety. This project was meant to promote students to be more responsible when on the roads, quit texting while driving, avoid drinking while driving, and generally be safer on the roads.
Apart from in-school activities, FCCLA works outside of school for organizations like Feeding America and community service opportunities.
Through each and every one of these acts, club membership has increased drastically in the past year alone. The club has grown from a mere 12 students last year to 28 this year.
"I think students are really seeing how great FCCLA is and they see how much fun some of the opportunities are," Leslie Lewis, co-sponsor of FCCLA at Central said.
Last year, students from Central had the exciting opportunity to compete in the annual competition called "Star Events," advancing all the way to state. This year, a few more students will be participating, representing Central in two events this time. FCCLA students have competed in Job Interview, Chapter Showcase, and Parliamentary Procedure in the past. This year they will be competing in Job Interview and Nutrition and Wellness.
The last time students from Central competed for FCCLA was almost ten years ago. With increasing membership in the club, the group is creating more and more opportunities each year.
"I love it," junior Jonathan Love, a member of FCCLA for three years said. "We do all kinds of fun stuff with each other. We go out to eat, we spend time at competitions together, we're like a big family."
If you are interested in joining FCCLA in the future, please see Ms. Lewis or Ms. Charlton about signing up.
About the Writer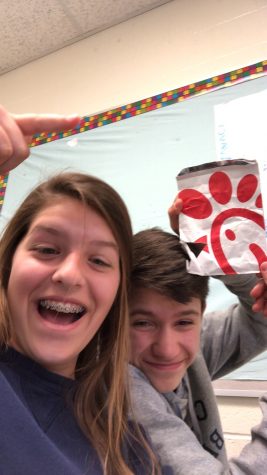 Peyton Rabb, Writer
Hi, I am a sophomore here at Central Hardin, and this is my second year on the newspaper staff. I play both soccer and lacrosse for Central and I am so...