Movies Of 2020 (January-June)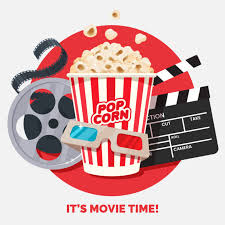 Well 2020 is finally here! That means it is a new year for movies. So here is a look at the movies being released in theaters from January 17- June.
January-March:
Dolittle (Jan 17)
Synopsis: The film is primarily based on The Voyages of Doctor Dolittle by Hugh Lofting and stars Robert Downey Jr., Antonio Banderas, Michael Sheen and Jessie  Buckley in live roles. Starring in voice acting roles are Emma Thompson, Rami Malek, John Cena, Kumail Nanjiani, Octavia Spencer, Tom Holland, Craig Robinson, Ralph Fiennes, Selena Gomez and Marion Cotillard. John Dolittle has become a hermit in his manor after the death of his wife and with only his animals as company. Queen Victoria becomes ill and Dolittle goes on an expedition to a mythical island in search of a cure on this epic adventure. 
The Turning (Jan 24)
Synopsis: The Turning is a supernatural horror film based on the novella by Henry James. The movie is about a young governess is hired by a man who has become responsible for his young nephew and niece after the deaths of their parents. 
Birds of Prey (and the Fantabulous Emancipation of One Harley Quinn) (Feb 7)
Synopsis: Since the events of Suicide Squad, Harley Quinn has left the Joker. When Roman Sionis, a narcissistic crime lord known as Black Mask, places a hit on a young girl named Cassandra Cain, Gotham City turns upside down looking for her. Harley joins forces with Black Canary, Helena Bertinelli, and Renee Montoya to protect the girl and take Sionis down.
Fantasy Island (Feb 14)
Synopsis: The film is based on the television show Fantasy Island (1977-1984). The plot of the film centers on the Mr. Roarke (Michael Peña) who makes the secret dreams of his lucky guests come true at a luxurious but remote tropical resort. But when the fantasies turn into nightmares, the guests have to solve the island's mystery in order to escape with their lives.
The Invisible Man (Feb 28)
Synopsis: The film is based on the novel The Invisible Man by H.G. Wells. The film centers on Cecilia Kass (Elisabeth Moss) trapped in a violent, controlling relationship with a wealthy and brilliant scientist. Cecilia escapes in the dead of night and disappears into hiding, aided by her sister (Harriet Dyer), their childhood friend (Aldis Hodge) and his teenage daughter (Storm Reid).But when Cecilia's abusive ex (Oliver Jackson-Cohen) commits suicide and leaves her a generous portion of his vast fortune, Cecilia suspects his death was a hoax. As a series of eerie coincidences turns lethal, threatening the lives of those she loves, Cecilia's sanity begins to unravel as she desperately tries to prove that she is being hunted by someone nobody can see.
Onward (Mar 6)
Synopsis: The film is set in a world populated with mystical creatures who can use magic. This world, however, where fairy tale was once the reality, is now losing its sense of magic. Using magic wasn't easy for the inhabitants to master, so the populace instead turned to using science-created answers to get by, today using modern-day machines such as mobile phones and cars. Two teenage elf brothers, Ian and Barley Lightfoot, find themselves embarking on a quest to see if there is still some magic left in the world so that they can spend one day with their father, who had died shortly before Ian was born, and when Barley was too young to remember him clearly. Having received a magic staff as a prearranged gift from their father, prompted by Barley, Ian had tried to bring him back using a spell that will do it for 24 hours only for Ian to bring back just his legs, causing them to search for a way to bring back the rest of him before the 24 hours are up.
April-June:
No Time To Die (April 10)
Synopsis: Some time after the capture of Ernst Stavro Blofeld, James Bond has left active service. He is approached by Felix Leiter, his friend and a CIA officer, who enlists his help in the search for a missing scientist. When it becomes apparent that the scientist was abducted, Bond must confront a danger the likes of which the world has never seen before.
Trolls World Tour (April 17)
Synopsis: Poppy (Anna Kendrick) and Branch (Justin Timberlake) discover that they are but one of six different Troll tribes scattered over six different lands. Each tribe is devoted to a different form of music: Pop, Funk, Classical, Techno, Country and Rock. A member of hard-rock royalty, Queen Barb (Rachel Bloom) and her father King Thrash (Ozzy Osbourne), wants to destroy all other kinds of music to let rock rule. With the fate of the world at stake, Poppy and Branch, along with their friends Biggie (James Corden), Chenille, Satin (Icona Pop), Cooper (Ron Funches), DJ Suki (Gwen Stefani), and Guy Diamond (Kunal Nayyar) set out to unify the Trolls against Barb.
Promising Young Woman (April 17)
Synopsis: Everyone said Cassie (Carey Mulligan) was a promising young woman, until a mysterious event abruptly derailed her future. But nothing in Cassie's life is what it appears to be: she's wickedly smart, tantalizingly cunning, and she is living a secret double life by night. Now, an unexpected encounter is about to give Cassie a chance to right the wrongs of the past.
Black Widow (May 1)
Synopsis: The film takes place following the events of Captain America: Civil War (2016). Natasha Romanoff (Scarlett Johansson) having aided and abetted the Avengers who were against the Sokovia Accords finds herself alone on the run from the government and forced to confront her past.
Artemis Fowl (May 29)
Synopsis: The film is based on the books by Eoin Colfer. It follows the journey of 12-year-old genius Artemis Fowl, a descendant of a long line of criminal masterminds, as he seeks to find his father, who has mysteriously disappeared.
Wonder Woman 1984 (June 5)
Synopsis: In 1984, Diana comes into conflict with two formidable foes: Maxwell Lord and the Cheetah, while reuniting with her past love Steve Trevor.
Soul (June 19)
Synopsis: Joe Gardner, a middle school music teacher, has long dreamed of performing jazz music onstage, and finally gets a chance after impressing other jazz musicians during an opening act at the Half Note Club. However, an accident causes Gardner's soul to be separated from his body and transported to the "You Seminar", a center in which souls develop and gain passions before being transported to a newborn child, and Gardner must work with souls in training, such as 22, a soul with a dim view on life after being trapped for years at the You Seminar, in order to return to Earth before it's too late.
Top Gun: Maverick (June 26)
Synopsis: After more than thirty years of service as one of the Navy's top aviators, Pete "Maverick" Mitchell (Tom Cruise) is where he belongs, pushing the envelope as a courageous test pilot and dodging the advancement in rank that would ground him. When he finds himself training a detachment of Top Gun graduates for a specialized mission the likes of which no living pilot has ever seen, Maverick encounters Lt. Bradley Bradshaw (Miles Teller), call sign: "Rooster," the son of Maverick's late best friend and Radar Intercept Officer Lt. Nick Bradshaw, aka "Goose." Facing an uncertain future and confronting the ghosts of his past, Maverick is drawn into a confrontation with his own deepest fears, culminating in a mission that demands the ultimate sacrifice from those who will be chosen to fly it.