Why Harry Styles Should Be Everyone's Celebrity Crush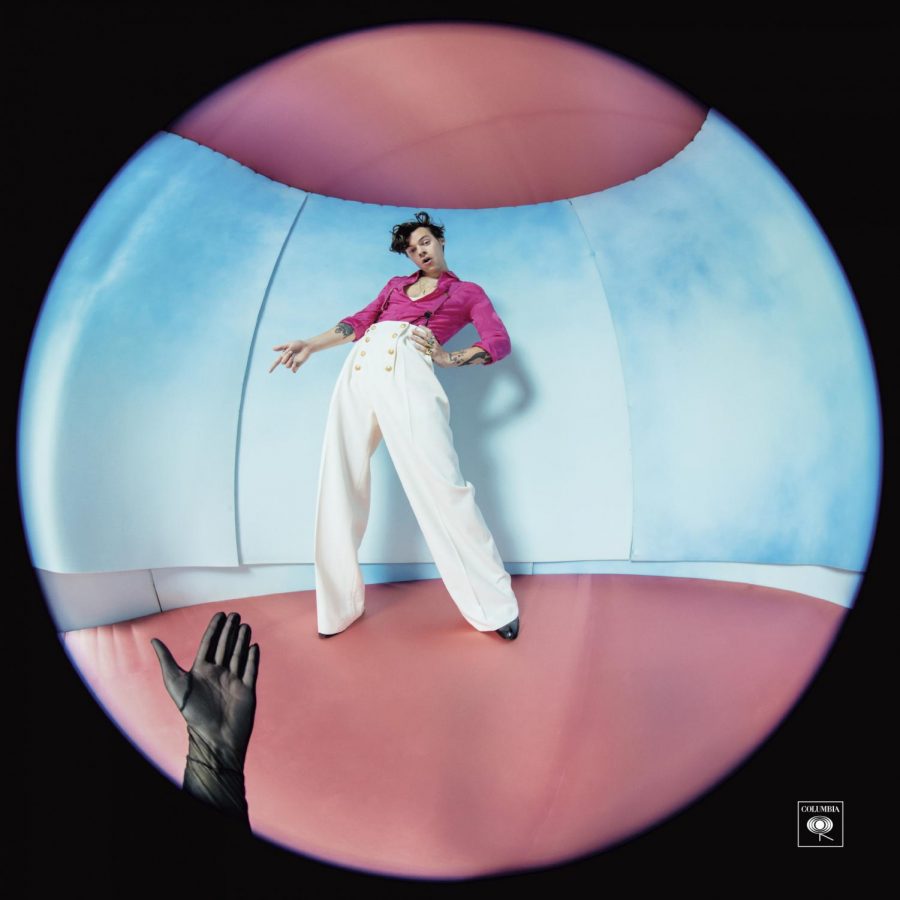 Ever since the rise of the pop band One Direction, lead singer Harry Styles has been one of America's biggest heartthrobs to teen girls. One Direction was an enormous deal for our generation, breaking records only ever made by The Beatles, and their music consuming all young girls' playlist. He was always the biggest star of the group, in my opinion, with Zayn Malik as a close second. However, Styles, despite Malik leaving the band first, is undoubtedly the breakout star of this group, and that his fan base is stronger than ever to this day only proves this even more.
About a month ago, Styles released Fine Line, his second album as a solo artist and it's had amazing success. Only two weeks after release it had 38,000 album sales, and over 52 million streams. The way the album is being listened to so heavily is extremely surprising to me given the very different style of music it is compared to the type of typical pop hits one direction used to produce. Since his break from the band, Styles has switched up his music style heavily, creating songs that are more soft rock and indie than the typical mainstream music made by One Direction.
The whole album centers around love, heartbreak, and positivity. From cheerful upbeat songs like "Watermelon  Sugar" that show off his optimistic side about love, to moving ballads like "Falling" that show his raw emotion, Styles has outdone himself in showing his range as an artist. The album is essentially divided into two parts: the way he loves someone so much and is mesmerized by them, and the heartbreak that comes with not having them. The first few tracks, such as "Golden," "Adore You," and the later song "Sunflower, Vol. 6" are all the ones where we he is putting his love on a pedastal. The middle songs such as Cherry," and "To Be So Lonely" are where the sadness and longing come in. The title song "Fine Line" is the perfect ending to this album because it's a combination of both of those emotions, showing how he views love as a complex thing that comes with many highs and lows.
However, that's not even the best part about Styles. His character as a person is what makes me have so much more appreciation and respect for him.
Not only does Styles achieve great feats musically, but he also uses his influence as a major international artist to advocate for causes he believes in. During a show in San Diego, he urged all his fans to stop attending the famous aquatic animal park Sea World as a way to boycott their animal cruelty. He's constantly speaking out on gay rights and trans rights, supporting them by saying they are a "fundamental issue rather than a political one." In 2018, he took to social media platforms and urged people to join the March for our Lives in support of gun control, and a sticker that read "End Gun Violence" was spotted on his guitar during a show that same year. Styles may not be shouting from the rooftops or posting angrily-written rants on Twitter about causes he supports, but he does voice his concerns in a subtle way. He is aware of the effects his words will have on his enormous audience, so he chooses his words carefully, and when he does say what he means it echoes through his fanbase.
Another thing that I find unique about Harry Styles is the way he chooses to represent himself through fashion. In recent years there have been many celebrities who have begun to push the gender norms of fashion and self-expression and who believe that fashion doesn't belong to either sex, such as Gigi Hadid or Jaden Smith. Styles is one of these celebrities, and I believe he is the perfect example of making oneself feel good and not caring what other people think. He constantly is wearing clothes that are considered traditionally feminine like skirts and dresses, and he wears them so confidently and so well it seems like they were made for him. This might not seem like it's a huge accomplishment, but it actually is a really important example he's setting to not only his audience, but to anybody, that you can wear what you want to wear and your gender shouldn't stop you from doing so.
Styles keeps the majority of his personal life a secret, which I support; we're not entitled to know everything about him. However, the parts of his life he has allowed the public to see are nothing short of amazing, and I know I'm biased in saying so, but I can't deny his influence as a major artist and his kindness as a person. I can't wait to see what's in store for his career and what new ways he changes the way the public views celebrities in the future.
About the Writer
Reagan Reed, Writer
Hi, I'm Reagan and I'm a sophomore (that's me on the left). I play tennis here at Central, and I'm also involved in Y-Club and Pep Club. This is my first...