The Inspirational Story of a Central Alumna: Mallory Jenkins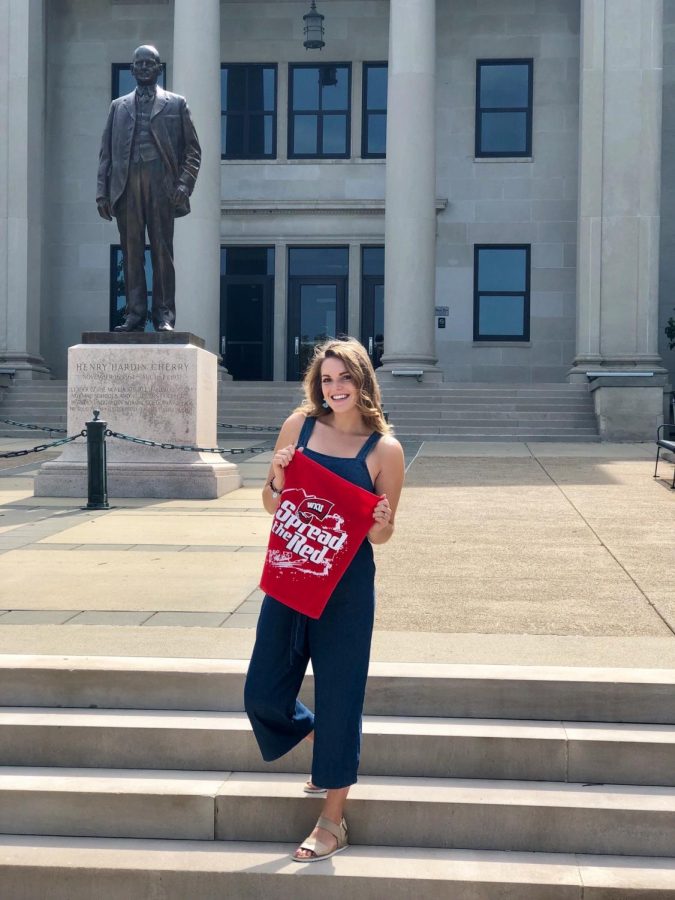 Most imagine the life of a 20 year old as that of parties and fun. A short break from college would appear to be the perfect way to get away from the environment of school and let loose. For Mallory Jenkins, however, a break from school would prove to be a source of worry.
When Mallory graduated from Central Hardin High School in 2011, she could not foresee the future that she would be granted. 
In high school she was a "very busy achiever-type" and a member of many sports teams including soccer, cross country, and track, as well as many clubs. She was also a member of the newspaper staff during her junior and senior years.
After graduation, she would attend college at Western Kentucky University and seemingly had her values aligned. She had a life that she felt was well planned out, with a love for God and a healthy relationship with her then boyfriend.
What would happen next would cause her to question who was in control of her life. Although she had an immense faith in the Lord, she now feels that it hadn't truly been tested until the moment that her health began to go awry.
In 2013, Mallory began to feel drowsy and ill. She noticed sharp pains that occurred when breathing. Her parents encouraged her to get a blood test done to ensure that she was okay. An X- Ray revealed that there was a mass in her abdomen. She would learn soon after that a tumor plagued her pancreas.
She was prompted to leave college at WKU and prepare for the battle that lay ahead.
"Everything changed that day," Jenkins said.
Having already gone through a stressful process with testing unimaginable to most, Mallory underwent a successful surgery that removed the tumor, along with a large amount of her digestive system.
Jenkins had several attacks of pancreatitis after the surgery, which made the healing process much longer and more difficult. 
She was not capable of eating and relied extremely heavily on IV fluids.
"I was in Hell. I never imagined my life turning out like this. When we found out about my tumor, we were all sure I would be returning to college after a period of recovery."
Jenkins' condition worsened, and yet her faith in God remained.
She turned to journalling in these trying times.
In October of 2014, she wrote, " Thanks to technology and advances in medicine, myself, and many others in this small percentage of the population, are able to survive without actually eating. Instead, my body absorbs small amounts of nutrition via feeding tube anchored deep in my intestine. As strange as it is, this has become my new normal and each morning when I wake I have learned to be okay with the fact that eating will not be part of that day's experience."
For almost an entire year, she was incapable of eating.
Just one year after the diagnosis of her illness, Jenkins underwent surgery for the second time. This time, her pancreas was fully removed as well as her spleen.
Afterwards, she repeated the healing process and slowly began learning how to eat again. They removed the feeding tube that was implanted into her abdomen.
"Eventually, I came to learn the truth about utilizing food as medicine and the power that plants
have in healing our bodies," she said.
This truth turned into a hobby that Jenkins remains passionate about now.
"My biggest hobby is learning as much as I can about nutrition, while sharing my love for plant foods, juicing, and natural remedies therapies to as many people as will listen."
In 2016, she married her husband, the man who stood beside her throughout her illness. They were in love prior to her diagnosis and their love remained constant throughout her journey with her health.
She was able to re-enroll in college in 2016 and is working towards a degree in Corporate and Organizational Communication.
Though she still struggles with fatigue, vomiting, nausea, and pain, her health has improved greatly.
Jenkins is now expecting a child and is grateful for the life she has lived thus far.
"My life did not turn out the way I expected," she explained, "but I wouldn't change any of it. I believe in God's greater plan for my life and I'm thankful for it."
About the Writer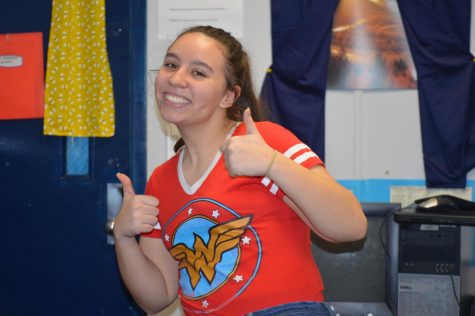 Calei Loy, Writer
Hello, my name is Calei Loy and I am a junior. This will be my first year on the newspaper staff, but I have always been drawn to writing and being creative....