As Time Goes By, Kobe Bryant's Tragic Death Still Hurts for so Many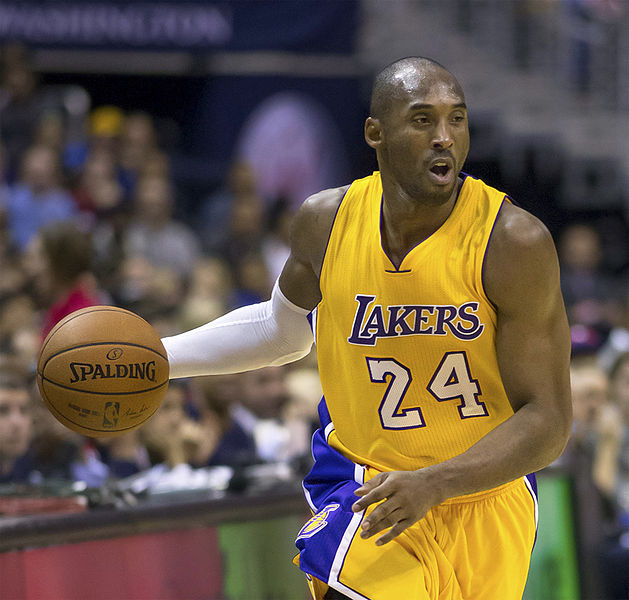 Even to this day, the helicopter crash on Jan. 26th containing former NBA legend Kobe Bryant, and his daughter Gianna Bryant, resonates in the minds of so many. Not just the sports world, but the entire world felt this tragedy. So many were devastated by the death of Kobe, as he was an icon for his basketball career and off-court 
Kobe played his entire 20-year career with the Los Angeles Lakers. He was a five-time champion, league MVP, 18-time all-star, two-time gold medalist, and was the first player to ever have two jerseys retired (24 and 8). He was often compared to Michael Jordan, who many people see as the best player ever. 
Having retired in 2016, Kobe was just getting started in the second phase of his life. He was a beloved husband, father, and coach of Gianna's travel basketball team. 
His last season became known as the Kobe farewell tour, as he announced he was retiring. Every road game was packed to maximum attendance, as each game was his last in that arena. The Lakers that year were terrible, but nobody cared. It was all about seeing Kobe for the last time. And then of course, in his final game, he scored 60 points in a win. That night was one of the most memorable moments in NBA history, and let Kobe leave the game in the best way possible.
The reason so many people felt an initial wave of sadness and shock was understandable. Kobe literally grew up before our eyes. He entered the league at age 17 and retired at 37. Kobe was not liked earlier in his career because he was aloof. He wasn't very social and was so committed to basketball he did not have many player friends. He then realized that the next phase of life was important, so he became an outward spoken, likable guy, and still maintained his legendary status on the court. 
 Off the court, Kobe and his wife Vanessa had four daughters, between the ages of seven months and 17 years old. Gianna was in the middle at 13 and played basketball. Kobe was on "Jimmy Kimmel Live" a couple of years ago and he talked about Gianna and her basketball potential. Kimmel asked Kobe if Gianna could potentially do the WNBA in the future, and Kobe immediately responded with a firm yes, and that she has "it."
She was destined for greatness, and losing her is equally sad because it puts into perspective that anyone can go at any time, and no matter how immortal you feel, your life or any of your loved ones can go at any time.
In all of this catastrophe, we cannot forget the living people we should be comforting. Vanessa Bryant and the rest of her daughters deserve all the care and love available. Losing Kobe and Gianna left Vanessa without a husband and one of her daughters and the other daughters lost one of their sisters and their father. The situation they find themselves in shouldn't be real, but unfortunately, they have to live the rest of their lives without Kobe and Gianna.
This tragedy was felt worldwide, and local members of Central Hardin gave their input.
History teacher Brandon Mudd is an avid sports fan, and on the day of the crash, he was watching another sport.
"I was watching coverage of the Pro Bowl for some reason."
Like many, his initial reaction was "disbelief."
Mudd also stated that he was not a Kobe fan growing up, instead he cheered for NBA player LeBron James, who was one of Kobe's rivals in the league.
"I've always been a diehard LeBron fan, so through most of my teenage years and into my early 20's, I was actively rooting against Kobe," Mudd said. "I recognized that he was a winner and a legend within the sport, but I always found him too cold and unwelcoming for my taste. LeBron seemed like a much warmer person and had a more likable personality."
However, a series of ads that aired in the middle of both players' careers let Mudd enjoy Bryant a little more.
"Then there were these [commercials] featuring puppet versions of LeBron and Kobe and while they weren't voiced by either of them, it still [showed] that Kobe at least had a lighter side–as he definitely had to sign off on the commercials even being produced."
Mudd also gained more respect for Kobe in the last few years of his playing career.
"In the last few years of his playing career, he was fighting through a number of injuries and still managed to put up 60+ in his final game. As a sports fan, it's hard not to respect that–and that's coming from someone who didn't even like the guy! I never rooted for Kobe and was still impacted by his death, so I can only imagine what his diehard fans were going through."
Sophomore Easton Link was also in shock at the news. Like many teens, his reaction was social media-driven.
"I thought it was just meme pages just trolling at first."
Link understood why the death of Kobe brought out such a reaction, but he also thinks the uproar had to do with something else.
"Not just [Kobe's] death, but his daughter's too. She had her entire life ahead of her."
Link was asked if the other seven members of the crash outside of Kobe and Gianna deserve more coverage.
"Yes, they definitely deserve more coverage they were people with loved ones too."
Another sophomore, Kaden Fergerson, gave his input in the situation. 
"I was just in complete shock. I remember having a sort of numb feeling in my body. At first, I thought people were just joking, but when it came out as true, I couldn't believe it."
Fergerson was the first one who told me the news, so I asked how he found out.
"I got on Instagram, and one of the first things I see is a meme page I follow saying, RIP Kobe. I didn't know what to think of it, but then TMZ reported it, and I realized it was true."
Fergerson loved Kobe growing up, and his death hit home. 
"He was one of my favorites as a kid, so his death was a hard one to accept. He wasn't like other celebrities, and that's why the reaction was as big as it was."
About the Writer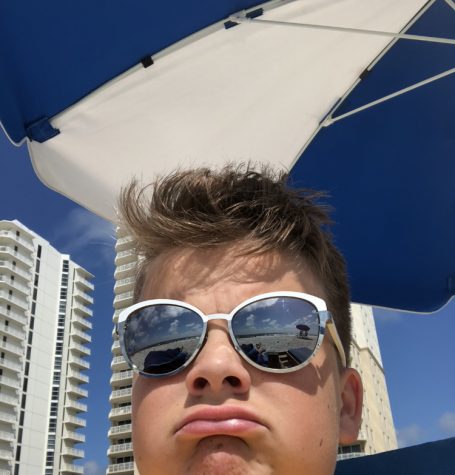 Carter Cox, Staff Writer
Hey, I'm Carter Cox, a sophomore here at Central. This is my second year on the staff, and I am looking forward to this. I am involved with the Y-club,...