JROTC Successful at Hardin County Drill Cup
Bruins Highest Scoring School for Past Three Years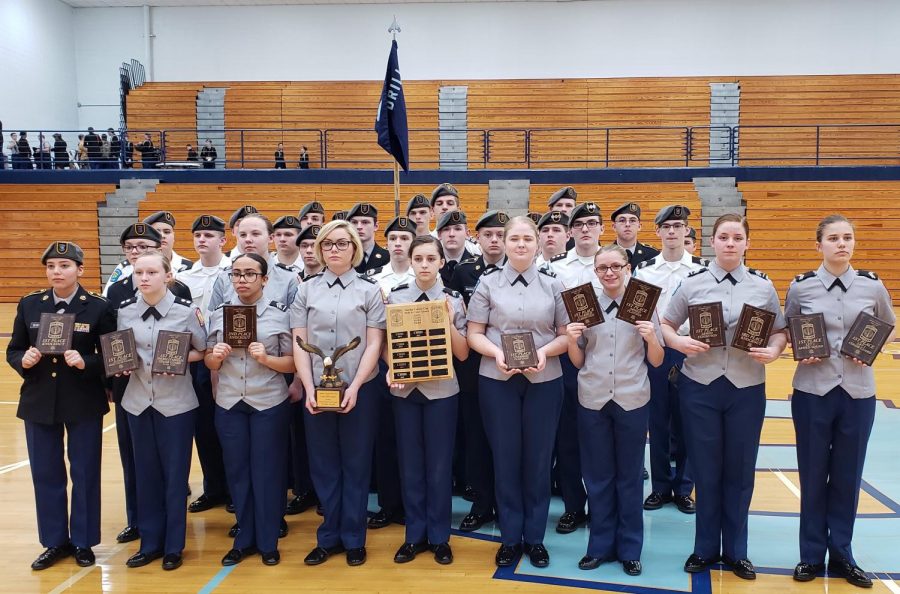 The Bruin JROTC Battalion hosted the 7th Annual Hardin County Drill Cup.  A good crowd was on hand to watch and support the Cadets from Central, John, and North Hardin.  The Kentucky Army National Guard, Navy Recruiting Station and ROTC Cadets from the University of Louisville and Western Kentucky University provided judges for the eight team events and Knockout event.
The Central Hardin commanders and their event(s):  Clayton Hockman – Armed Platoon & Male Color Guard; Jason Lei-Sam Armed Exhibition; Halli Hardesty – Unarmed Platoon & Female Color Guard;  Hailey Sheets – Unarmed Exhibition; Andrew McQuery – 1st Year Squad and Color Guard.  The Bruins swept the Knockout event with Katlynn Segebart placing 1st, Kristin Ferreras 2nd, and Trevor Eck 3rd.
The Bruins will take their 80-1 record and attempt to defend their title at the SGM Paul C. Gray Memorial Drill Championship (7th Brigade – MI, IN, OH, KY & TN) on 14-15 March.  The Bruins placed 1st in the Unarmed Division and 3rd in the Armed Division last year.