Central Students Accepted to GSA
Juniors Sierra Bosse and Mark Gaddie were recently accepted into the Governor's School for the Arts.
The three-week-long summer program gives students an opportunity to hone in on their crafts, while simultaneously getting useful experience for their careers.
Gaddie, who was admitted for instrumental music, is one of only four flutists admitted to the program.
"Preparing for GSA takes years of dedication to your art," he said. "Prior to GSA, I have been playing flute since the 7th grade."
Gaddie looks forward to the background that this will give him.
"After high school, I'm majoring in music performance and education, so programs like GSA are vital in the learning experience… that is needed in the competitive art world."
Bosse, who was accepted for visual art, also shared her experience.
"Applying for GSA was both stressful and extremely exciting," she said.
Rather than auditioning through audio, visual art students are expected to submit a portfolio of their work.
For prospective visual art applicants, Bosse said, "If I could give any advice, I would say that your portfolio is a reflection of you. Show what you are most proud of. Most of my portfolio was digital art, but it was work that I was proud of."
This year's application process has been slightly different than in the past due to the Coronavirus.
Though the application process is typically two-rounds, the second round was canceled, and applicants were chosen solely on their performance in the first round.
With the program taking place this July, Bosse expresses that while she has some concerns, she is looking forward to the opportunity to attend.
"Considering the current state of the world, I am a bit worried about if the program will happen or not," she said.  "Thinking about the program is very exciting, though. It gives students the opportunity to try out art school for free, and I love that."
Mark Gaddie shares this excitement.
"Art is a primary aspect of culture, and I hope, as a newly accepted member of GSA, I, too, can encourage a passion for the arts."
About the Writer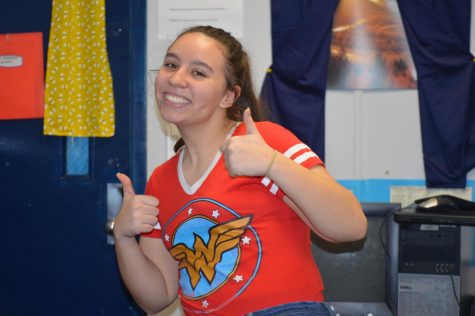 Calei Loy, Writer
Hello, my name is Calei Loy and I am a junior. This will be my first year on the newspaper staff, but I have always been drawn to writing and being creative....