Class of 2020 Speaks About What They Will Miss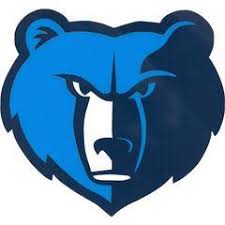 Central hardin has always felt like a second home to students. Considering the fact we were there 8 hours of the day. But now with COVID-19 it is absolutely heartbreaking for all. We miss our school, our teachers, and our friends. So I asked my senior class VIA Instagram what they will miss, and this was their response. 
" Carson and Bailey…" – Brandon Atcher 
"Our Graduation…." – Ashley Warren 
" Spending the last couple months with my fav teachers."- Abby Whitaker 
" My track season…" – Trejean Sanders 
" I am going to miss the fact i didn't have one last memory with the homies at prom…"- Mikhale Piotrowski 
" I will miss having the fun free times i had in 1 of my teacher's classroom."- Nathaniel Vea
" Seeing all my friends…" – Jack Lehman
" I'm going to miss seeing my friends and teachers…"- Bethany Blackstone 
" I miss seeing my friends everyday. I miss being able to walk down the halls laughing and making memories with everybody…"- Samantha Collins 
" I will miss not having my final goodbyes to all my classmates i grew up with and my teachers…"- Hailey Marsh
" My last days with teachers who were my role models.." Alexis Stodghill 
" Elementary School walk through…"- Morgan Booker
" Wearing my cap and gown while walking the halls of my elementary school…" – Hannah Pence 
" Senior sign, Project grad, prom, Graduation, senior trip, I COULD GO ON AND ON…" – Abby Boutwell
" Senior Sign…" – Nautica Mccready 
" Saying goodbye to my favorite teacher!" – Ashlyn Whitson 
" I miss all my friends. Just the laughs and memories in class. It was taken too soon…" -Alyceson Felt 
" For a question with a lot of answers I'm going to sum it up. The memories. We've missed out on Prom, the senior trip, and we're basically missing out on walking the line. After we graduate we're all going to go out on her own path. We don't know when we'll see each other again if we ever will. There's just a lot of memories that could have been made and now we won't get to make those memories." – Dylan Buttersworth 
With all my classmates, I agree. So many memories our senior class won't get to make for the last time. Saying a final goodbye to the life we've always known for 13-14 years, it is hard and extremely sad to say. Dear class of 2020, we are making history. I know we are all hurting, but we will all see each other again someday. Also any senior is welcome to comment below and i would be glad to add you in!