How Students and Administration Alike Are Dealing With the New Schedule Change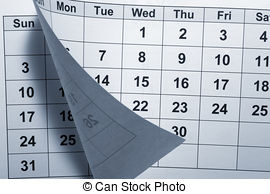 On Friday, October 2nd, only a couple of hours before students were going to be released, the Board of Education and Superintendent made the announcement that we would now be attending school on Wednesdays. Group A would go one Wednesday, Group B would go the following week, and the schedule would continue to alternate like that until further notice. 
This caught most people off guard, not just because it's a pretty significant change to the way teachers will now structure their lessons, but also because the timing of the announcement was very abrupt. After the initial surprise of the change to our schedule wore off, the realization that things will be a little more complex sunk in. The question on students' minds was, "Does this mean our workload is gonna increase even more?", because, to be honest, the thought of that is terrifying to a student who is trying to teach themselves their content half of the week. 
Up until this point students have been using Wednesdays as an opportunity to go into school if they choose to do so, and make up any missing work they needed extra assistance with. Lots of teachers were referring to it as 'an all-day power hour', as a substitute for the hour we used to have every day to conference with teachers, that was sadly lost from the schedule due to safety concerns. But now, this all-day power hour has also been altered, so will it be able to serve the same purpose, or will students have yet another day of new assignments to tackle?
The Central Times reached out to our county's superintendent, Teresa Morgan, for her input on why she decided to make this decision so suddenly. 
"Our district relies on data a great deal.  We know that the increase of students participating in face-to-face instruction will have a greater impact on student achievement," Morgan wrote in an email.  "However, we also wanted to be cognizant of the fact that we needed to provide students and staff time to get into the rhythm of starting a school year in a very different way.   Had the data shown that a high percentage of students were taking advantage of the services offered on Wednesdays, we may have continued until the end of the first trimester.  However, we saw that there was a lower percentage of students attending school on Wednesdays."
Morgan's sound reasoning makes sense, but there's still the lingering question of will a day in person be more beneficial than the previous use of remediation, and using that day to catch up and conference? When asked her opinion on whether or not it would provide more help, Morgan said, "Absolutely!  While our goal was to reduce achievement gaps that happened as a result of not having face-to-face instruction for the past six weeks on Wednesdays, we know all students benefit academically, socially and emotionally when they are in school."
The data and logic behind this decision is completely understandable and respectable; however, when a decision like this is made, one must also consider the student's opinion on the matter. Students aren't going to perform well if they're being forced to do something they don't want to do, or if they're pulled out of their routine or comfort zone. It's just not the way high school students function. So, in order to gain more input from student opinions other than those on the newspaper staff, we created a survey for other students to voice their opinions, or concerns, with the new schedule; the 171 results were extremely eye opening. 
Our first question was simple: Would you rather go to school on Wednesdays, or have it be a remediation day? 91.8% of students said they would rather have it used as a remediation day to catch up on work/conference with teachers. That leaves a little under 10% in support of being forced to attend school on Wednesdays. 
The second question was to gauge whether students who had been using Wednesdays before for meeting teachers if they thought it was useful or not.  It was split evenly between yes, no, and maybe with a third going to each option. 
We also felt it was good to get a sense of the student's mental health, and how it was being affected by the change. So, following that idea, our third question was: Do you feel overwhelmed having to go three days every other week, or is it better for you to be able to see your teachers more? 60.8% of students answered that they did feel overwhelmed, and that they would rather have intervention days. Only 15.8% said they were not overwhelmed and preferred to see their teachers more. Then, we left an open response option in case students wanted to say something more personal, and there were dozens of personal responses.
The personal responses varied greatly; some simply said they felt indifferent to going on Wednesdays and they felt it achieved the same results as before, while others said it was confusing and tiring, and it was damaging to their routine and sleep schedule which they were concerned might be unhealthy for students. Overall, the most popular piece of input was the word "pointless." Several students said they felt these days were utterly pointless, or that the same thing could be achieved at home without putting us at risk. Others said they felt it just caused the need for more catch up time considering the other students in Group A or B were getting ahead of them one week. Another phrase that came up frequently was, "I get too tired." That response was submitted several times, and it felt fitting of the mood for the school year: tiring. 
The fourth, and final, question of the survey was concerning what the students were spending their days off on Wednesday doing. This question gained an extreme amount of personal responses as well, though not as much as the previous one. Unsurprisingly, 40.9% of students were using that day to catch up on schoolwork, while 16.4% were working at a part time job, and 17.5% were taking advantage of the break and making it a rest day for their mental health. A lot of the students said they were doing all of the above, and that this day was very important to them and their schedule. One student stated very clearly, "I am upset because I have a job and I have really good grades. This Wednesday is taking up a work day. I don't need to be here on Wednesdays." Most of the students who responded had similar reasons for needing that Wednesday to themselves, and a similar attitude about it. 
This subject is very hard to make decisions on, as the Board of Education is just trying to do what they think is best for the most students, and they're basing that off of their data. However, getting a look into actual student opinion, might be a more useful area of data to look into for them, considering how drastically the survey of student opinion contrasted with what the Board had intended for this day to become. 
"I really want to encourage students to communicate with their teachers," Morgan said was her advice to the students. That, of course, is extremely important, as students need to know when to reach out for help and have a clear understanding of what their teachers expect. However, it is equally important that teachers are communicating with their students. From the results of this survey, the student body is unhappy, and they are trying to find somewhere to voice these concerns. Teachers must listen to what their students need from them, for their well being, as much as they are trying to tell their students what is expected of them. 
About the Writer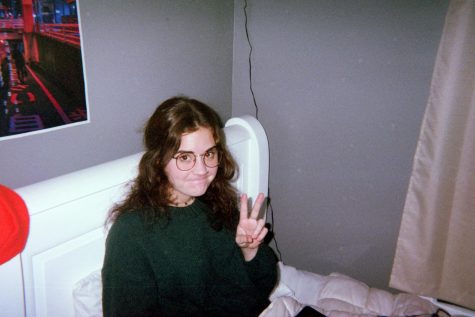 Reagan Reed, Staff Writer
Hi, I'm Reagan. I'm a junior and this is my second year on the newspaper staff. I like to read, write, draw, paint, play tennis, hangout with my friends...