CHHS Library Takes Big Stride Towards Modernization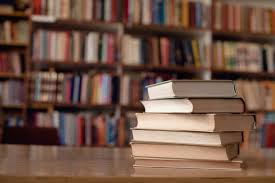 Central Hardin has taken many steps this year to try and accommodate the crazy schedule and precautions that are necessary to keep our students safe, and also still learning. The latest measure taken to make things more convenient is our library's new online book system. With the news of being switched to NTI next week (November 4-6) this timing could not be any better. 
Jessica Hundley, one of our librarians, says she is very excited about the new system and that it is very user friendly.
"The new system is called MakinVIA. It's really simple to use and can be used on any device (tablet, chromebook, phone). Students just need to download the MakinVIA app on their device or they can use the link found on our school webpage," Hundley says. "Their credentials are (username) year you graduate, first and middle initial, last name. For example, 24jlhundley. Their password is the last six digits of their student ID number. Once you are logged in, you can search ebooks and audiobooks. We have over 354 titles and 1,500 copies (multiple copies of certain popular titles)." 
The realization for the need for a system like this apparently happened back in the spring, when we went to NTI for the remainder of the school year. Hundley says the library staff and herself were taking stock of what they had, and realized that unfortunately there weren't very many options available for students to read at home. That's when they decided to look into investing in a system like the one we have now. Lots of other schools in the county have adopted the same system. 
This will also be beneficial not only for the short period of time when students are doing NTI and unable to come to school, but also for the Online Academy Students. Those are students who have chosen to remain at home full time due to health concerns or other personal reasons. This system allows them to still take advantage of our school library without breaking the safety precautions they are keeping by staying home. 
"I want them to have every opportunity to have some kind of reading material in their hands. Reading is so important for everyone!" says Hundley. 
Hopefully this new system is taken advantage of by the students and that it will prove to be worthwhile as we go to NTI.
About the Writer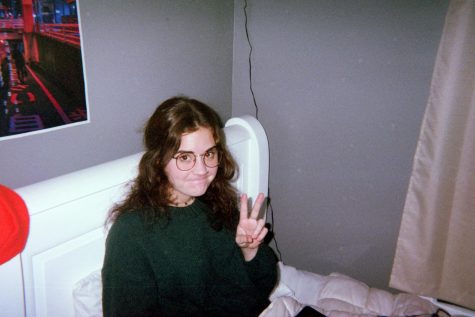 Reagan Reed, Staff Writer
Hi, I'm Reagan. I'm a junior and this is my second year on the newspaper staff. I like to read, write, draw, paint, play tennis, hangout with my friends...