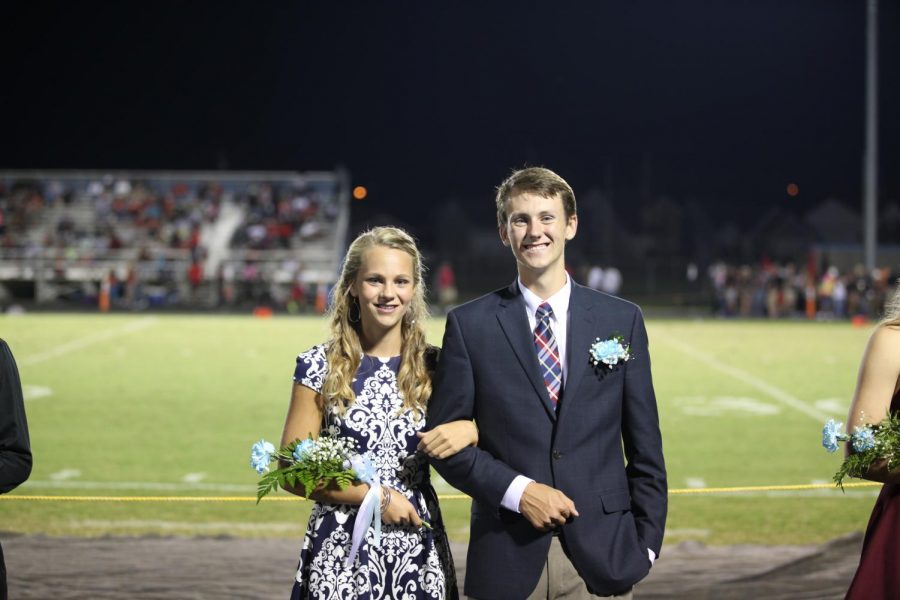 What does this honor even really mean? Well, being chosen to be among only 4 people out of your class of over 400-500 students is an honor in that of itself; but to be the one person chosen out of everyone in your class is the real honor.  
However, the most recognizable names seem to be put on the ballot every year. It seems as if the whole school likes to watch the same people from the same cliques of their class receive the royal title. 
It somewhat feels like something that you "should" do; vote for who everyone else votes for. 
But this year, the names on the ballot aren't as familiar as they have been in past years. 
As we grow older, students start to break away from the norm. We start to realize that there is more to life than high school and following along with the crowd. 
This fall, the junior and senior courts both share names that you may have never seen before on the ballot. 
This year homecoming is able to be shared with multiple other deserving candidates from other social groups rather than the same ones from years past.
But, the true meaning of homecoming is not about who wins the crown or who doesn't. Homecoming is an opportunity for students to show their pride in their class and in being a Bruin.  
The link for homecoming voting is attached. Choose someone who you feel represents the bruin pride of CHHS the best!
https://docs.google.com/forms/d/e/1FAIpQLSdzHDdapCu9RgEN8heiAS89jbpLKEIxo5Us4MvJkXkYQgVdMg/viewform?usp=sf_link VOTING CLOSES Sunday Nov 1 at 11:59 p.m.