Area Offers Festive Activities Despite Pandemic
During the holidays this year, COVID-19 makes it difficult to feel like the Christmas season. Although there are many things that we are used to doing, E-town has still made sure to make this season as festive as they can, even with a global pandemic going on. One of the main Christmas attractions in town is Christmas in the Park. It has been a holiday tradition for 30 years now, and here are some reasons why.
Christmas in the Park is a way to spend time with your family and friends watching a brilliant display of Christmas lights. There are more than 100 displays to admire, without even having to get out of your vehicle. Even better, the light show is free to drive through, but many people give donations. More than 80,000 people show up to watch the Christmas lights every year!
Christmas in the Park is open from November 25, 2020 to January 1, 2021 from 6 p.m. to 11 p.m. Tune into the radio station they have and enjoy the light show!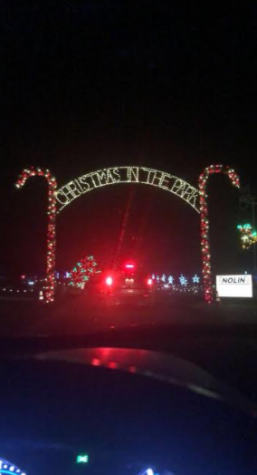 Another way to get in the Christmas spirit this year is walking through Downtown Elizabethtown. They have Christmas lights put up, a huge city Christmas Tree, and the Trolley Express. 
Tickets for the Trolley Express are on sale, and if you have a ticket you get a ride on the trolley through Christmas in the Park, visit and photo with Santa, receive a cookie and hot chocolate, and more activities for the children. They are requiring masks and social distancing guidelines from the Governor. 
Finally, there are even more Christmas lights on the White Mills bridge. You can drive over the bridge and admire the waterfall on the river, and the lights. This isn't as long as Christmas in the Park or the lights downtown, but it is less busy and still bright lights for you and your family to enjoy. This is also free of charge.