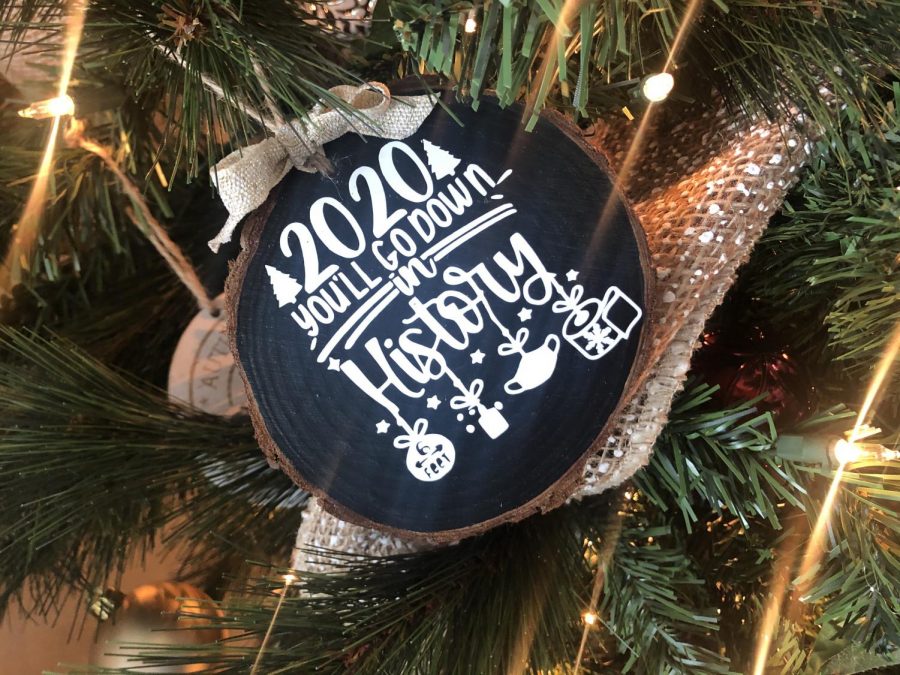 This holiday season is different from any other we've ever seen. During a global pandemic, it's hard to be together to celebrate the holidays. To keep everyone safe and healthy during this time we must maintain social distancing, that doesn't mean we can't still celebrate though.
In our world today, we have technology that allows us to do practically anything from the safety of our own homes.
There are multiple platforms we can use to conduct meetings, interviews, and even holiday celebrations.
Google Meet, Zoom, Teams, FaceTime, Skype, and Facebook Messenger are all great options to be able to meet virtually. The process is relatively simple: all you have to do is learn how to use whichever program you choose and collect phone numbers or emails from your friends and/or family members.
Just merely meeting online and seeing everyone's faces is great, but it doesn't seem very festive and after a year of stress and little fun, we need something more.
People can still take part in many of the traditions they usually take part in. You can still dress up if you normally do so, you can still bake cookies, and decorate your home, you can even do all of these things with others virtually.
To add a little fun to your virtual celebrations you can play virtual games together, such as Kahoot with a holiday-themed quiz.
There are many other games and other activities you can take part in with additional materials added, so you can assemble and send party boxes to your friends and family.
In the party box, you can include snacks and things such as bingo cards and craft materials, to do activities that everyone can participate in while still being safe at home.
Young children like doing fun crafts, but everyone can join in and create something easy and creative, do every little activity you can while still technically apart make this unenjoyable year have a fun and enjoyable ending.
Holidays are never about the gifts, but opening gifts together may make the holiday festivities feel a bit more normal.
Using platforms such as Amazon is a great way to safely share gifts. All you need to do is create online gift lists and share them with your friends and family, they can order the items on your list, have them pre-wrapped, and sent to your home.
You can take turns opening gifts and share that experience with a group of people other than those in your household, also send holiday cards just to let people know your thinking about them even though you can't physically be with them.
Make people feel as if things are normal make things fun and festive, play music in the background, and allow people to find happiness in the little things.
We can only hope that we will never experience another holiday season as the one 2020 has presented us, but with a few simple tricks and fun activities, we can get through it together, even if we are together through a screen.