Artists Take on Virtual Concerts due to Covid-19 Pandemic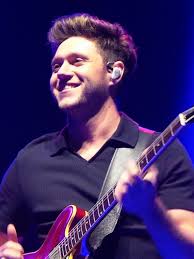 Standing shoulder to shoulder.  The lights come up.  You feel the beat within your chest.  You hear the opening line, the music starts and the screaming begins.  This scenario is the epitome of live concerts.  A feeling that can't be replaced.  However, due to the Covid-19 pandemic, the experience of live concerts had to be put on hold.  
The Covid-19 pandemic has been incredibly tough on many individuals, as well as on charity organizations and those who have been out of work due to the circumstances.  
Musical artists of all kinds have come to realize that many different people have been losing out due to the pandemic.  With their hearts being in music and their concert plans being cancelled, they rose to the platform and took on both issues.  Musical artists have been taking on virtual livestream concerts so that their fans can get an incredible show but also help out those who have been less fortunate this past year. Unfortunately, these concerts were a one time view only and cannot be accessed after the event has ended. 
Talented singer-songwriter, Niall Horan, debuted his second solo album Heartbreak Weather on March 13 in the middle of a pandemic and he subsequently had to cancel his world tour. 
In an effort to still put on a show for all of his devoted fans, Horan put on a charity virtual concert live from London's Royal Albert Hall on Nov. 7.  
Horan did this in support of the We Need Crew organization, supporting touring crews who have been out of work due to the pandemic.  100% of Horans profits went to the We Need Crew relief. 
It is clear that the Royal Albert Hall performance, which sold over 120k tickets and had over 151 countries watching, helped in exactly the way that Horan set out for it to. 
Backup Vice-Chairman, Piers Shepperd, of the We Need Crew relief explains on Twitter how the funds raised from virtual concerts will impact the charity.
"The recent Niall Horan concert alone, directly supporting the Backup Hardship fund via #WeNeedCrew, means we can help over 150 colleagues! […] As the vast majority of our colleagues have had zero income since March, […] it is still vitally important to continue to raise funds so we can continue to help those who need it." 
Artist Louis Tomlinson debuted his first solo album Walls in early 2020.  On December 13, he played a virtual concert through Veeps, a livestream company, so that all of his supporters have a chance to hear him play the new tunes. 
All the proceeds were donated to five charities that Tomlinson says on Twitter are "…very close to my heart.".
Tomlinson donated funds to charities such as Fareshare, which is a charity aimed to help food poverty in the UK and to organizations in support of live crew reliefs. 
Tomlinson sold 160k tickets making his charity live concert the largest male livestream to date.  Fans are still loving the live versions of not only Tomlinson's solo songs but his personal renditions of One Direction songs. 
Artists that weren't able to put on full virtual concerts still put in their effort to help out charities in any way that they could. 
New breakout artist, Ashe, put on a live holiday concert session via YouTube along with musical guests: Quinn XCII and JP Saxe.  All donations given during this event  were to be donated to Midnight Mission, an organization aimed to help homeleness.  
"We raised over 1k for @midnightmission helping families experiencing homelessness this holiday season," says Ashe, via Twitter. 
Within the same realm of virtual concerts, the Arctic Monkeys pulled together to help support War Child UK. 
The Arctic Monkeys played an incredible show at London's famous Royal Albert Hall in 2018. 
Due to the Covid-19 situation, the Arctic Monkeys released a digital and vinyl form of the live set played that night.  All pre-order sales were donated to War Child UK to help with "…the vital work they do for children who have experienced the horror of war," says the Arctic Monkeys via Twitter. 
Until the day when live concerts can resume, the effort that musical artists have put in to help create a large impact with charities that they support does not go unnoticed.  
"Hopefully we can all get back to work properly at some point and back on the road,"  says Horan. 
Keep an eye out on your favorite artists Instagram accounts and Twitter profiles for possible upcoming livestream concerts that they might be having.  Stay up to date on your Spotify email list to get first notifications about upcoming shows from your most played artists.  Livestream concerts happen more often than you think and you wouldn't want to miss the opportunity to hear your favorite artists play their songs and support charities that are helping to make a difference in the world.