Taylor Swift Proves Her Talents, Releasing Two Albums in Six Months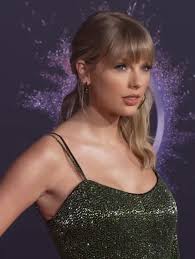 Taylor Swift truly needs no introduction. The singer-songwriter has obtained 10 Grammys and 32 nominations for her nine studio albums and continues to break barriers with her music. 
In July of 2020, Swift announced that she would be releasing her 8th studio album, folklore as a surprise to her listeners.
Many seasoned fans of Swift (swifties) are aware that Taylor typically releases an album around every two years in August. However, Taylor's 7th studio album, Lover had been released just less than a year prior in August of 2019. 
Additionally, Taylor has portrayed a certain era along with each of her albums. Folklore was no exception. 
Folklore features the genres of folk pop and even country twists which brings listeners back to Taylor's roots as a country artist while additionally showcasing her maturity over the last decade. 
Just as fans were beginning to digest the lyrical content of folklore, Swift announced on Dec. 10 that she would be releasing her 9th studio album and sister album to folklore, titled evermore. 
Taylor described her experience writing evermore through an Instagram caption: "To put it plainly, I just couldn't stop writing songs. To try to put it more poetically, it feels like we were standing on the edge of the folklorian woods and had a choice: to turn and go back or travel further into the forest of this music. We chose to wander deeper in." 
Evermore is truly like nothing Swift has ever done before; she even tells her fans that she has "always treated albums as one-off eras… there was something different about folklore.. I felt less like I was departing and more like I was returning." 
Taylor released evermore on Dec. 11,  two days before her 31st birthday.
The album features 15 tracks along with 3 features (Bon Iver, HIAM, and The National).
The songs on this album, much like that of its sister record, folklore, offers listeners with a folk pop feeling with country weaved throughout. 
Swift, who has a reputation of alluding to her past through lyrics, did not shy away from that in evermore. 
Her song, "long story short", is written for her current boyfriend, Joe Alwyn, about her past experiences with love and how the lessons she has learned led her to him. 
Additionally, Taylor showed off her lyrical talents through multiple songs. The song, "champagne problems," was a fan favorite from the beginning. It tells the story of a girl who turns down a proposal due to her poor mental health and people in her hometown classify her feelings as "champagne problems."
Taylor also does not shy away from her storytelling abilities through her song, "no body, no crime" featuring HAIM. Listeners indulge in a story of a woman named Este and her relationship with her husband. 
Swift's lyrical masterpiece of evermore shows fans her ability to continue to produce music that they will enjoy over multiple genres and that she has the talent to write dozens of beautiful songs over such a short period of time. 
Both folklore and evermore charted at number one on the Rolling Stone's top 200 Albums chart. Additionally, evermore has amassed over 200 million streams as well as over 150,000 sales which knocks out nearly all of her competitors. 
The question now is what will Taylor Swift do next? We can only imagine.