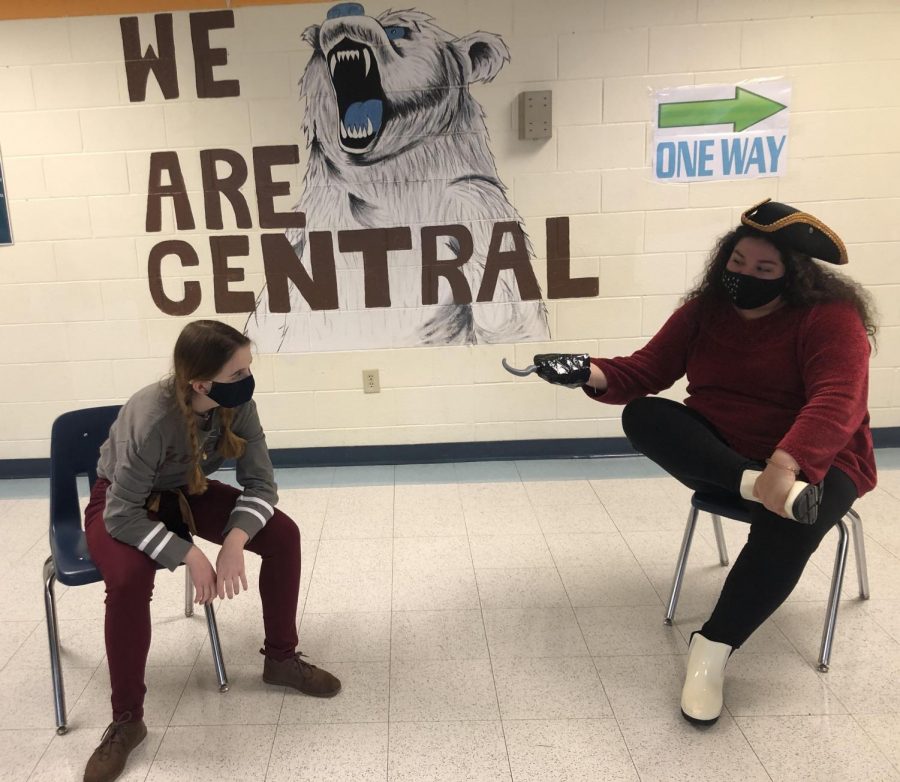 Sarah Dakin
Are you lacking a heroine story in your life? We all need a little excitement and adventure. The Central Hardin Drama Club is giving us just that!
This upcoming spring the Central Hardin Drama Club is performing multiple short stories for our enjoyment. The Secrets of Wildest Neverland and Superhero Town will be the talk of the town.
These short stories are phenomenal. The story changes often, the play is a series of short plays with a common theme. The first act is about the Peter Pan and Neverland stories. The second act is an exciting tale about superheroes.
We all know the story of Peter Pan but what about the other characters? What happens when no one is looking? The Secrets of Wildest Neverland shows the side of the story on which we have never seen.
Do you think Superheroes aren't real? Well think again. Superhero Town shows you a life of a normal suburban family, that is if you think being a superhero with the duty to save the world is normal.
With this amazing play, you will be able to escape reality and adventure into the unknown. The performance will never get boring with its frequent scene changes.
The play was specially chosen by Sarah Dakin, the director, for your appeal.
"These choices in particular are fun because everyone has some background knowledge of superheroes and Peter Pan, but the plays take those kinds of stories in new directions,". Dakin said. "Further, short plays allow for lots of roles, which full-length plays don't always do, and students get to be multiple characters, which is a good acting challenge to make them all different."
No one can go wrong with an action filled play to grab the attention of a young audience.
The cast and crew are working hard for the preparations of the upcoming play. Rehearsals have already begun and are progressing, although there have been some difficulties with rehearsals.
"The biggest problem we are facing right now is having all of the actors be together at once," stage manager Blue Hatfield said, "because there are so many roles to fill, many actors are playing multiple parts, but because of this, scenes are often split and half of the characters are on A days and the other B days. So we do Google Meets on days when we are rehearsing scenes with all of the actors so that everyone can experience the scene."
Even through the confusion, there is still a lot of excitement about this production. The Drama Club wasn't able to perform their winter play and are eager to get back on stage.
Hatfield is determined the show will go on.
"I think the show will go really well," he said. "The only thing standing in the way of a great show right now is the pandemic, but even that won't completely stop us, we will find a way to perform the show to some capacity."
COVID has stopped one production but it won't stop this one.
"I hope all audiences enjoy seeing evidence of what it's like to make theatre under COVID restrictions, acting with masks on and making sure nobody touches each other who doesn't have to," Dakin said.
There is a lot of exhilaration for this performance. Everyone is motivated and determined to finish this school year with a bang.
Sadly, there will be no school day show due to complications for transportation. The Central Hardin Drama Club encourages you to come see the performance.
The play is scheduled for March 5th at 7 pm and March 6th at 2 pm at John Hardin. The Central Hardin Drama Club hopes to see you all there for this performance!