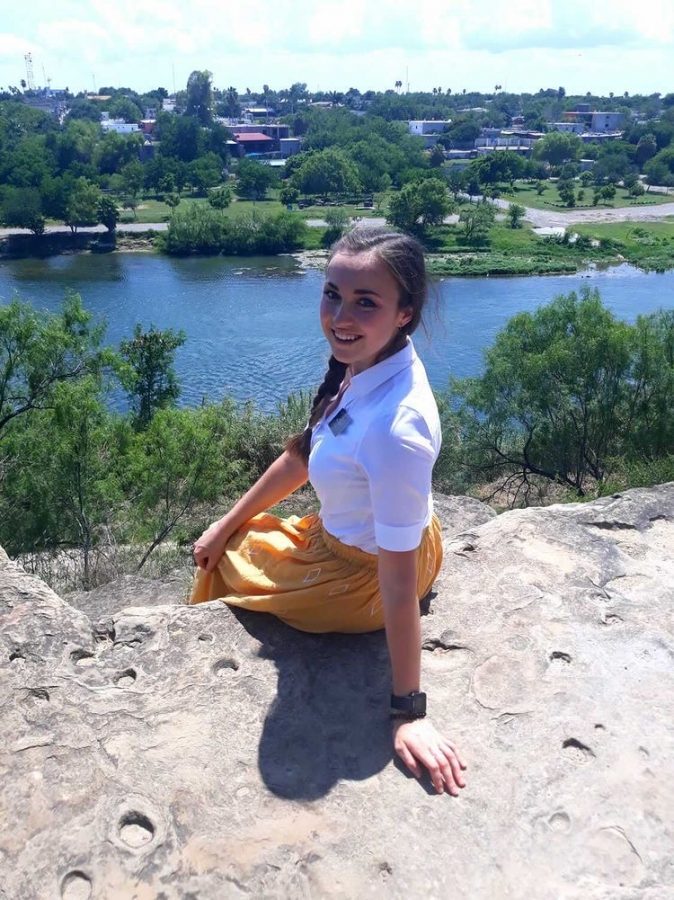 "There's a lot of things I can't control in my day, but I can control if I'm gonna pray and if I'm gonna read [the scriptures], and I know that those are things that make me happy," alumna Annalese Tilley said in a recent interview.
Growing up is a scary concept for a lot of people. The idea of having to sustain yourself and live on your own is one that is daunting. Many people loose their grasp of what they are supposed to do with their time because suddenly they don't have to be at school or somewhere else. They have the freedom to mold their lives and that sudden freedom makes it harder for people to find their sense of purpose.
"Life is full of uncertainty," Tilley said. 
A difficult truth learned during a difficult year. 
It is not uncommon to hear of recently graduated teenagers taking a "gap year" after senior year, before heading off to a college or vocational school, as a way of building a foundation for upcoming independence. Other people jump right into their post-high school plans. 
Annalese's post graduation plans were a little bit different from the typical itinerary. Rather than going off to college or jumping into a career, she chose to serve an 18-month mission for the Church of Jesus Christ of Latter Day Saints. She spent her 18 months on the Texas-Mexico border in the Texas McAllen Mission, speaking Spanish.
Annalese is a long time member of the church and was excited to serve. 
"All growing up knew I really wanted to. I'm super passionate about my faith and what I believe, and like I said I love caring for others. I've seen how the gospel and the church, how it's blessed me in my life, and that's something I wanted to share with others."
Missionaries for her church volunteer their time and dedicate everyday of their lives during their service to teaching the gospel of Jesus Christ, serving others, and strengthening themselves physically, mentally, and spiritually. Missionaries give up time they could use to go to work on degrees, get jobs, and spend time with families to serve.
About six months into her mission, the Covid-19 pandemic erupted. Annalese is the oldest of five children, and while she was halfway across the country during this crisis, her family was here in Kentucky getting to spend quality time together. Annalese explained that her family stayed busy before the shutdown. Her dad was always working, she and her siblings were at after school jobs or some sort of extracurricular, and the seven of them were hardly ever in the same room for a long period of time. Quarantine placed them all together, all except her. 
"Not having them there as a support was hard, and it was even harder knowing that they were all there together experiencing things as a family that I hadn't been able to do with them in a while."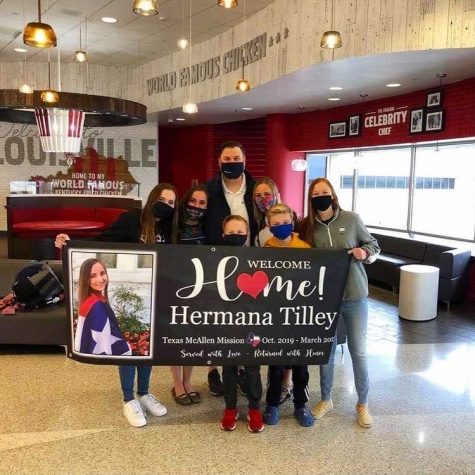 Missionaries were given the option to postpone their missions when the outbreak occurred, but she decided to remain in Texas. Members of her extended family who do not affiliate with the Church of Jesus Christ of Latter Day Saints wondered why she stayed and asked her to come home. She expressed that she did want to see her family during this hard time, but was grateful she stayed.
"It was a constant mental battle I had to fight, but it was amazing to see how in pushing through that rocky in-between, we were able to discover so many new ways to do missionary work." 
Through it all she was able to find the bright side of things.
The most amazing thing about Annalese's time in Texas is the fact that her medical training from EC3 came into play. During her senior year at CHHS, she took medical classes at EC3. She praised the teachers and experiences she had in the program. She said she has always been interested in the medical field and loves to take care of people. 
Tilley is not a Kentucky native. Her family moved here from Montana right before the start of her junior year. Because she didn't attend Central for her first two years of high school, she had a lot of classes she had to catch up on in order to be eligible for the classes at EC3. All of the work was well worth it in the end.
In every mission for her church, there is a member who is called to serve as a mission nurse. This person is in charge of setting up appointments, reporting injuries, and taking care of all the missionaries' needs medically.  Annalese explained that typically the nurse is someone who is retired and who is an empty nester so they can focus on the missionaries' medical needs. Unfortunately, when Covid hit, Texas McAllen's mission nurse was sent home due to her high risk of catching the disease. This left the mission somewhat defenseless during a worldwide medical crisis.
In the end, the mission leaders turned to young missionaries with some medical background to fill the spot. Annalese's EC3 experience allowed her to fill that spot and serve people in a way she didn't expect when she left for her mission. 
"Having that little bit of medical background and hands-on experience helped me be trained." 
During her time as the mission nurse she was in charge of  240+ missionaries medical needs. She explained that quite literally anything that required medical attention, no matter how minuscule it was, was reported to her and she would have to help find caregivers near the missionary, handle insurance, and schedule appointments. This required her to give up a lot of her spare time. 
"The nursing thing took first priority. More often than not I was doing nursing things… If it's an emergency you have to take the call." 
A common injury she had to deal with was dog bites. She explained that in southern Texas the streets are full of stray dogs. The animals reproduce at such a fast rate that the population can't be controlled. Unfortunately this also means that many of the dogs don't have the rabies vaccine. So, anytime a missionary was bit they would have to call her and would likely end up in the hospital getting checked for rabies and getting a rabies shot. 
Something else Annalese experienced during her mission was the infamous Texas freeze that occurred earlier this year. She said that she and her companions were fortunate to have had power during the majority of the freeze, but spent a lot of their time looking for ways to help others who weren't as fortunate. 
She explained that her area at this point in the mission had a high poverty and immigration population. 
"There were so many families gathered outside their little trailers; they didn't have socks or shoes or anything," she explained. 
She went on and on about the people she met during this time, how happy they were despite the struggles they were going through. 
"It was amazing because as we went to try to help them to try to offer them things; every family without a doubt they just wanted to give you everything they had…it was very humbling for me just to realize all the things we have to be grateful for…gratitude will get you through anything."
Not long after the freeze ended, Annalese began preparations to come home. Now that she is back in Kentucky, she is preparing for the next steps in her life. In the fall she and her sister, McKyla (a CHHS graduate of 2021) will both be moving out west to attend BYU Idaho in Rexburg Idaho. Annalese will be enrolled in the nursing school out there and plans continue to serve people through the medical field as well as through the church.
Anyone who comes across this young woman will notice a light about her. She radiates something unique and something unexplainable. She always has a smile on her face and is constantly looking for ways to help others. She can be expected to do amazing things. 
Perhaps what is  most intriguing about Annalese is her wisdom. All throughout our chat she kept coming back to the idea of purpose. What is it? How can I find it? How can I fulfill it? The idea of purpose is one that changes from person to person, but her understanding of it will touch nearly every heart.
What is purpose? 
"It's fulfilling what makes you happy."