What Happens in the Counselors' Office Stays in the Counselors' Office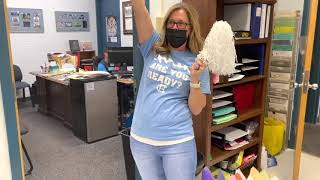 When you hear the fight song begin at 8:25 on Friday mornings, what's happening in your part of the building? Are you and your classmates singing along? Clapping? At least doing the chant at the end?
The five Bruins in the counselors' office make a big deal of it. Well, make that four.
Each week, registrar Katy Gardner leads the other staff in an effort to get senior counselor Chris Adams to show his Bruin pride. Does it work? Take a look for yourself.