Class Presidents Perform Fight Song
If You Don't Know the Words, Here's a Tutorial!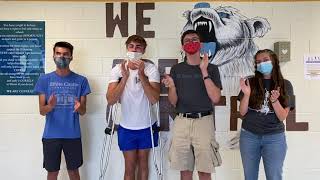 It's an impressive thing when 1,900 students sing their fight song in unison. If you weren't able to sing along at the first pep rally, here's a study tool to prepare for the next pep rally or game.