The Five Best Music Festivals and Concerts to Attend in 2022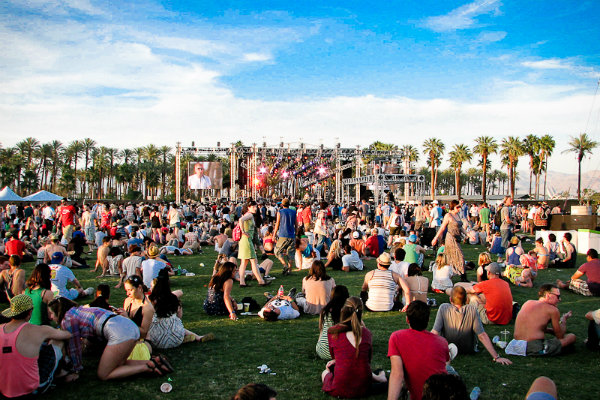 With mask mandates being lifted and the number of COVID cases going down, there is a renewed sense of normalcy among many of us. 
Along with that sense of normalcy, concerts and live music events are making their big return this year. With such a large amount of artists touring and so many events to choose from, here is my list of the best up-and-coming concerts to attend in 2022.
1. Forecastle Festival
Chances are you've probably heard of Forecastle due to its close proximity to our area. If you have no idea what I'm referring to, Forecastle Festival is a music festival held on the waterfront in Louisville that hosts some very prominent names in the indie music scene. After a two-year hiatus, there is no doubt that this festival will be making a statement. This year's headliners  include Louisville native Jack Harlow, Tame Impala, and Tyler, The Creator as well as other renowned artists such as Phoebe Bridgers, Clairo, COIN, and Oliver Tree. This festival is surely one that you will not want to miss. It is being held May 27-29 and tickets range from $100-$650 depending on the package. 
2. The Chicks
Formerly known as "The Dixie Chicks," this country girl group is making their return to the stage following the release of their comeback album "Gaslighter," produced by Jack Antonoff and released in July 2020. The album features several songs that tell the story of lead singer Natalie Maines's divorce with her ex husband Adrian Pasdar. After years of being silenced on the topic, Gaslighter shined a light on the issues of divorce and how the media can affect how legal issues are treated . Tickets are currently on sale and can be purchased through Ticketmaster. This comeback tour is truly one that you won't want to miss. 
3. Greta Van Fleet
Greta Van Fleet is hitting the scene this spring and summer on their Dreams of Gold tour after the release of their third studio album, The Battle at Garden's Gate. Their song "Heat Above" has amassed over 40 million streams on Spotify after it went viral on the social media site TikTok this past winter. Their sound, similar to that of Robert Plant's Led Zeppelin, is one unique to the current music scene. Their fans, dubbed "The Peaceful Army" have made their excitement known on every corner of the internet for the past few months. There is no doubt that lead singer Josh Kiszka will put on a show for his fans with his eccentric vocals and fitted, sparkly jumpsuits. Tickets are available on Ticketmaster. 
4. Louder Than Life Festival 
The Louder than Life Festival is held at the Highland Festival Grounds in Louisville. It features some of the biggest names in the rock scene including KISS, Slipknot, Shinedown, and Red Hot Chili Peppers. It will be held September 22-25 and is definitely something you don't want to miss if you're a rock fan. Tickets start at $265 and are currently on sale. 
5. Olivia Rodrigo
Perhaps one of the biggest names in the music industry right now is that of Oliva Rodrigo. After the release of her now four-time platinum single, "Drivers License," Rodrigo went viral on all corners of the internet. The release of her album SOUR, now double platinum, tells the story of Rodrigo's breakup with her co-star from her Disney+ original series, "High School Musical: the Musical: The Series," Joshua Bassett. Tickets for her tour sold out in minutes after their release and can currently be purchased through secondary sites.