Admin Plans to Reinstate PowerHour for 2022-23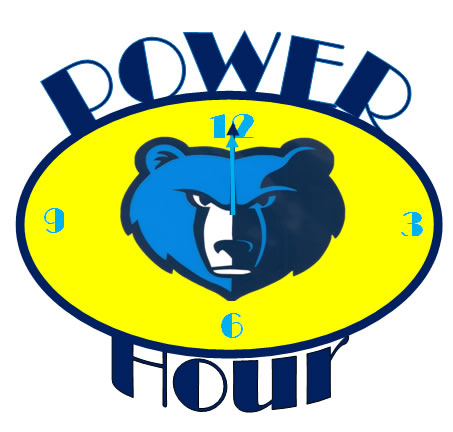 For the past two years, Central Hardin has gone without PowerHour, the time from 12:00 to 1:00 every day when students had the opportunity to use their time as they chose, as long as they were academically responsible. Students who remember it grieve it, and those who never experienced it have only ever dreamt about it. Thankfully, PowerHour is expected to be back for the 22-23 school year.
"There's no such thing as guarantee," principal Tim Isaacs said. "It is our goal and our plan to restore PowerHour next year. We think it's in students' and teachers' best interest, so that is the direction we're going in."
While the concerns these past two years have been COVID-19 restrictions, that isn't the main factor as to whether or not PowerHour returns in the 22-23 school year. As we know, Central Hardin has been under construction since mid-2021 and that has caused some difficulties.
"We also have to get over some construction concerns," Isaacs said. "Our biggest hurdle right now is second chance lunch. In a normal building, we would have second chance lunch in the gym, but we don't have a gym. I don't want you to lose the classroom you want to go to, but I also have to have a place for second chance lunch."
If you're a freshman or sophomore, you may not know what second chance lunch is. Second chance lunch is an alternate way to spend PowerHour designed to give students who are failing classes an opportunity to bring their grades up.
Isaacs explains it like this: "[Second chance lunch] is for kids who are not making good decisions, who have lost the right to be able to make a choice during Power Hour. There has to be an accountability for that or Power Hour is just free-for-all."
The freshman and sophomore classes of the 21-22 school year have only experienced FLEX, and they seem to enjoy the 30 minutes of extratime between second and third block.
"I like that [FLEX] gives us time to just hang out with our friends and be ourselves," sophomore Brandon Dennis said.
Students and staff who have experienced PowerHour have had a hard time adjusting to FLEX, as they remember the freedom and benefits they had before. PowerHour included 30 extra minutes of free time and ironically, an immense amount of flexibility that was hard to accomplish through FLEX due to the COVID-19 restrictions we were facing. 
"It's just not enough. It was the best we could do, but it wasn't doing enough." Isaacs said. 
"I dislike everything about FLEX," senior Josh Wall said
Students who have experienced both PowerHour and FLEX can't help but reminisce on their PowerHour days.
"[I liked] just being able to have time where I could gather my thoughts and just relax and hang out with my friends and do homework if I needed to," Wall said. "I think it allows high school students the chance to express themselves." 
Wall said his most memorable moment of PowerHour was "countless hours watching vine and music videos."
Juniors who are now returning back to PowerHour may wonder if there are going to be differences in the way it will be next school year from how they remember it from before COVID-19. 
"I don't think the format's gonna change much, it's just adjusting to the restricted building," Isaacs said, which is hopefully just one more year.
Hopefully next school year FLEX will just be a distant memory and PowerHour will once again be apart of everyone's daily routine at Central Hardin.