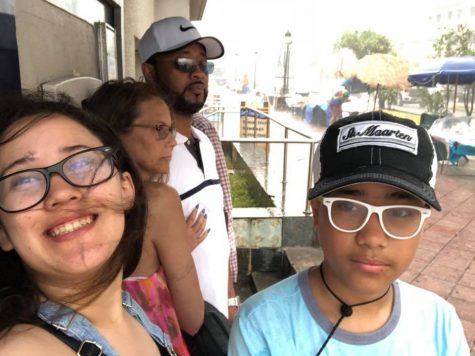 Sup dude! I'm Alissa and I like to write news stuff. This is my first year on The Central Times and I am excited about what the future holds for this paper.
My favorite color is Green. I LOVE dogs. I am in love with Harry Styles. I'm really lame on insta but really cool on twitter. I spend 68% of my time at work and the other 32% at home doing homework. Right now I am reading, or at least trying to read, The Outsider by Stephen King. I watch a lot of random shows as well but I keep trying to finish Brooklyn Nine-Nine. Andy Samburg is definitely one of my faves. I am a huge fan of horror movies though as well. I have a few best friends who I appreciate with all of my heart. By December I will have gone to 6 concerts. Justin Bieber in like 2010. Demi Lovato in 2015. Then Harry Styles in June, Fall Out Boy in September, Childish Gambino in October, and Waterparks in November. My favorite is band is Fall Out Boy. My favorite singer is Harry Styles. My favorite song is Medication by YUNGBLUD. I don't really know what all to add here. I'm genuinely a nice person and I really do care about the others around me. I want to make Central Hardin a better place for all and would like to hear thoughts on how we the student body could do that. :) That's pretty much it about me in this jumbled up mess. Have fun.:)
"Treat People With Kindness"
Alissa Briscoe, Staff Member
May 20, 2019

Holocaust survivor talks to CHHS students

(Story)

Mar 22, 2019

President Jackson Flanagan asks for ideas

(Story)

Mar 13, 2019

Central Hardin winter blood drive

(Story)

Feb 21, 2019

Central Hardin to go European in June 2020

(Story)

Feb 08, 2019

Senioritis is taking over

(Story/Media)

Jan 28, 2019

Senior trip second payment due today

(Story)

Dec 06, 2018

Snow Day Decisions

(Story)

Nov 14, 2018

Vaping drains your bank account and your energy

(Story)

Oct 17, 2018

Finding out what it means to be a Card

(Story)

Oct 12, 2018

Fall Break* isn't meant for homework

(Story)

Sep 27, 2018

Foreign Exchange students get up close and personal with Maroon 5

(Story)

Sep 18, 2018

All hail the queen!

(Story)

Sep 17, 2018

Band starts season off right

(Story)

Sep 12, 2018
Sep 06, 2018

Just Be Kind, CHHS

(Story)

Sep 04, 2018