Isaacs' September Challenge Winners
October 12, 2018
Filed under News
Hang on for a minute...we're trying to find some more stories you might like.
The Isaacs Challenge of the Month drew 51 nominations for someone who goes above and beyond the call of duty in the area of kindness. From those 51 nominations, Isaacs chose the following students to treat to an off-campus lunch:
"This month, Tori (Victoria) Mayes [sophomore] has met this challenge. She and I were talking about a student who has been the victim of bullying and has been going through a lot. Later on that day, she came into the band room during power hour and told me how she saw that student sitting alone at lunch in the cafeteria and she sat with him and just talked with him and asked how he was doing." — Kayla Slaubaugh, senior
"I'd like to nominate Laine Gaddie [senior]. She has recently been aiding the special needs students and is interested in music therapy with them." — Bridget Denning, senior
Check out chhsnews.com for Isaacs' October Challenge, and keep sending us your comments on this article for those who need to be recognized for kindness. They may not get a prize, but they will appreciate the recognition.
About the Photographer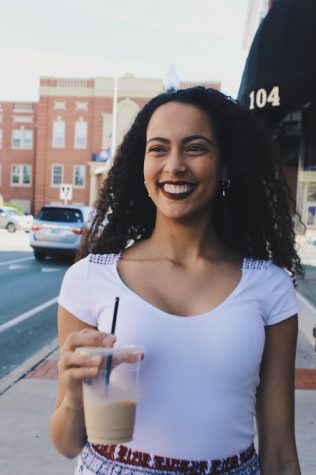 Alloria Frayser, Staff Member
Hi friends! I'm Alloria Frayser and I'm a senior here at CHHS. This is my first year with The Central Times, and I'm so excited to be a part of this wonderful...