Scholarship Central: Free Money Fast
$300,000 available in scholarship money
Hang on for a minute...we're trying to find some more stories you might like.
Seniors are offered an opportunity for an easy way to apply for scholarships through Central Kentucky Community Foundation (CKCF) Scholarship Central. According to a press release from CKCF, the organization is "the philanthropic focal point in the region, serving Breckinridge, Bullitt, Grayson, Hardin, Hart, LaRue, Marion, Meade, Nelson and Washington counties as a resource, leader and catalyst to people who wish to improve life in their community." CFK opened up the scholarship portal on Jan. 1, and is closing it on Mar. 1. There are over $300,000 and 160 scholarships available, with 17 scholarships for Central Hardin seniors and even more offered through Elizabethtown Community and Technical College.
This website is unlike most scholarship websites, by allowing seniors to input information and then finding scholarships tailored to their needs. The website will find scholarships to fit your academic achievements, extra curricular activities, and financial situations.
According to Scholarship Central Coordinator, Jennifer Priddy, students who want to apply should follow the guidelines for each scholarship provided.
"Respecting the scholarship criteria – apply for all you are eligible, but please avoid applying for those you do not meet the criteria; those applications will be disregarded," she said. "Also, please redact personal identifying information – name, parents, etc. from any attachments. All scholarship reviews are conducted blindly, so the scholarship reviewers will not know the identity of the applicants when they are scoring."
In order to apply, you have to have the following documents: Self-Description, Essay (required for some scholarships), Letters of Recommendation (required for some scholarships), and a Copy of your full 2017-2018 Student Aid Report (SAR) when you complete FAFSA. After that, the Guidance Counselor will send in your GPA, ACT or SAT scores, high school transcript and the number of AP or Dual Credit Courses you have taken.
Priddy said the application process isn't challenging for student and can be completed in a couple of hours.
"Most students find this process much easier than filling out multiple paper applications. Scholarship Central is done online. Once you complete one scholarship application, that information carries over to each additional application you choose to apply for," she said.
Priddy recommended that when writing your answers to the application, don't focus on the length, by rather the grammar.
"The application answers could vary," she said. "This is a scholarship application, not a text to your friend so a few things we would recommend would be to proofread your answers, utilize your spell check, and use proper grammar and punctuation when necessary."
Priddy also suggested that seniors should apply because this year, they can be awarded large sums of money.
"We encourage students to apply. Last year we awarded 110 scholarships from our funds, helping 91 different students in our community," she said. "This year, students can apply for over $300,000 and 160 scholarships, plus all Elizabethtown Community and Technical College scholarships."
After you submit your application before midnight on Mar. 1, a selection committee will meet to make the final decisions.
The Central Kentucky Community Foundation will host a scholarship dinner in April where your scholarship will be awarded.
The following Scholarships are for Central Hardin seniors only:
Audrey Shoulders Memorial Scholarship

Brent Wagoner Excellence in Education Scholarship

Central Kentucky Community Foundation Scholarship to Elizabethtown Community and Technical College

Dr. Jim Owen Memorial Scholarship

Dr. Larry and Mary Lou Hall Scholarship

Dr. Linda Mayhew STEM Scholarship

Dr. and Mrs. E.H Durnil Scholarship

Glenn D. and Bennie Lou Hammons Family Scholarship

Gourmand's International Culinary Scholarship

James and Betty Holeman Scholarship

John Dink Memorial Scholarship

Lanny Skees Memorial Scholarship

Llewellyn Memorial Scholarship

Mr. and Mrs. Lewis H. Hall Scholarship

Mac Michaelia Scholarship

Rylee Marie Razon Equine Scholarship

Trooper Ponder Memorial Scholarship
If you would like to apply for Scholarship Central, please go to www.ckcf4people.org and click on the Scholarship Central tab.
About the Writer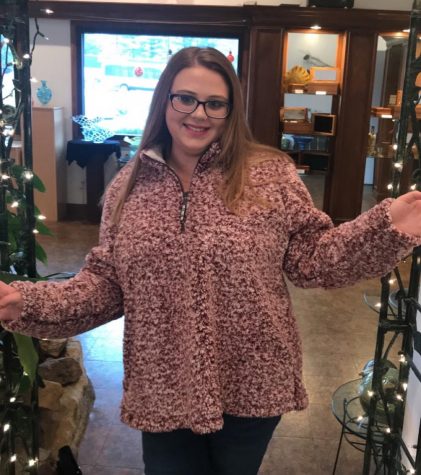 Dailey Harris, Staff Member
Hi, I am Dailey Harris and I am a Central Times Staff Member. I have been a part of the Central Times Newspaper for two years. This year, my focus is to...