'I believe that we will win!'
Bruins defeat Panthers 67-54 to advance to District Championship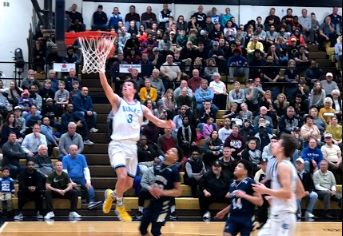 Hang on for a minute...we're trying to find some more stories you might like.
"If we bring a huge crowd, and we're loud, you eliminate the home court advantage."
At the pep rally on Wednesday, principal Tim Isaacs advised his student body to come out in full force to the Boys' Basketball District Tournament game against E-town Wednesday night.
And that, they did.
The Bruin faithful cheered on their team to a 67-54 win over the crosstown rival Panthers. This win means that the boys will face John Hardin in the championship game Friday night at 7:00 at E-town High.
Now we need that same force tonight for the girls' game against North Hardin. Same place, 8:00. BE THERE.