Yates wastes no time starting music career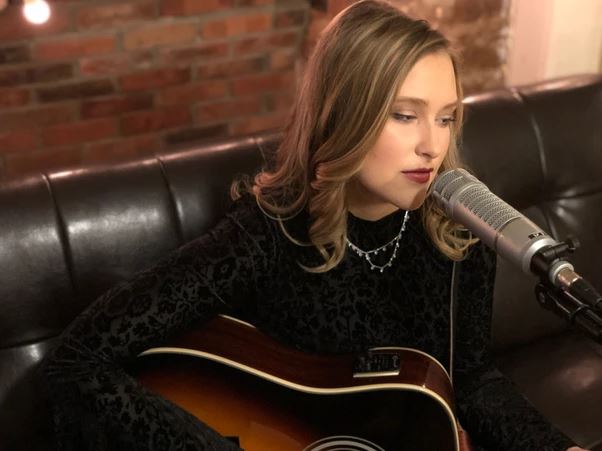 Senior Gracie Yates has been exploring different aspects of her musical talent for the majority of her life, beginning when she was just a little girl. Through singing at school events and later taking guitar lessons to broaden her talents, she has worked so hard all her life to get to be the wonder she is today.
Gracie's main genre could be described as Indie/Folk, as she sings a number of cover songs by popular artists such as Dolly Parton, Billie Eilish, and the Crystals, along with well-written, thoughtful originals. She gets her inspiration from everyday events and experiences, channeling and expressing her emotions through music, which allows her to put her thoughts and feelings into words. She humbly gives credit to her parents, teachers, and all of the help she has been able to receive along the way to make her dream a reality.
"My parents have always supported my music and encouraged me to follow my dreams.  Without them I wouldn't be where I am today!" Gracie said.
With all of her unique and talented abilities, Gracie is still a normal high schooler, regularly balancing this gift with other obligations. For example, you may know that Gracie is a captain on the girls' lacrosse team here at Central. She attends practice regularly while maintaining a productive schedule for her music, where she performs at gigs up to once or twice a week.
"Yes, it gets very difficult during lacrosse season to keep up with gigs and writing as well as school. I love what I do though and I wouldn't change anything," Gracie said. "I used to work as a lifeguard, but I had to stop as I have too many gigs to keep up with the regular work schedule."
While she enjoys every moment of her part-time high school job, working gigs wherever and whenever she can, Gracie hopes to continue making music and singing even after graduating. Her plans include making and publishing an EP sometime in the near future and getting the opportunity to travel. She hopes her music will take her to different places and to have new experiences all the time.
"My passion is sharing my music with others and I plan on playing for the rest of my life."
If you are an aspiring artist like Gracie, she would like to encourage you to keep striving for your goal. She has come so far with help from her family and community.
"My advice for young artists would be to be truly yourself, write everyday, and face your fears even when it's hard," Gracie said. "Don't be afraid to pursue what you love"
Here are a couple of Gracie's original songs to listen to:
If you are interested in attending one of Gracie's live shows or events, here is an attached schedule and a link to her own personal website:
About the Contributor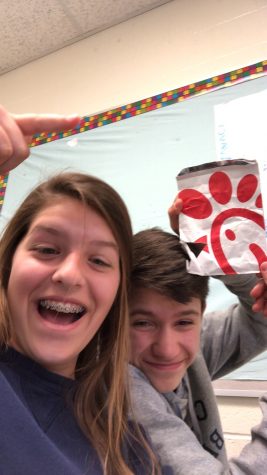 Peyton Rabb, Writer
Hi, I am a sophomore here at Central Hardin, and this is my second year on the newspaper staff. I play both soccer and lacrosse for Central and I am so...