With enough support, this new activity is a possibility
Playing volleyball in PE class brought me to the thought that Central Hardin should have an intramural volleyball league. This could provide many positive impacts for the school and people participating in the league. It can strengthen bonds between people, and serve as a fun, exciting, yet competitive thing people can do with their friends and even make friends in the process.
Principal Tim Isaacs said that he would never be opposed to an intramural league, but at the same time he knows that there could be KHSAA rules outlawing certain athletes from participating, such as sports players in season at the time, or if their coach just doesn't want the player to play in fear of injury.
"I wouldn't rule it out," Isaacs said. "I don't have any philosophical things that an intramural league will never happen at Central Hardin. But, there are some logistical things that we'd have to work out, but no, I would never outrule it."
When asked about any KHSAA rules preventing an intramural volleyball league, Isaacs said that there would be problems containing the eligibility of varsity sports players in season. "Let's say that we had an intramural basketball league, I know that there could be no varsity basketball players aloud to participate."
Isaacs also said that if the volleyball coach were to request an intramural volleyball team, there'd be the largest probability of getting one.
Isaacs thinks that an intramural volleyball league would positively affect the school. "Anytime you give kids a chance to get involved in something it gives them a chance to build relationships outside the classroom with staff and with other peers. The best way to make a big school (Central Hardin) small is to be involved in something. So anytime you create another opportunity that allows a student to get involved in something, that's a good thing."
"The only negative I can see off the top of my head is that it's hard to find time in this building where something is not happening. If you did start an intramural league, you will struggle to find time to practice or even play."
The league would be held during the Winter, with games during power hour, or on the weekends and after school. After many league play games, seeding will be determined by records of teams, and the bracket will be determined based on how many teams are in the league.
With enough interest, we could make this happen. Leave a comment down below to tell us what you think and to show your support!
About the Writer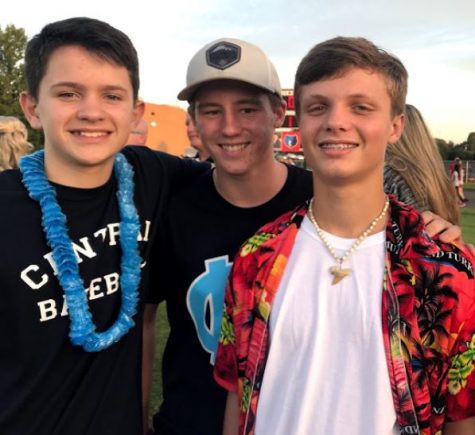 Reece Sherrard, Staff Member
My name is Reece Sherrard and I'm a Freshman at Central Hardin High School. I play basketball and baseball for CHHS. I also enjoy to travel, play video...