To the boys I've kissed and the mothers that raised me
My love letter to high school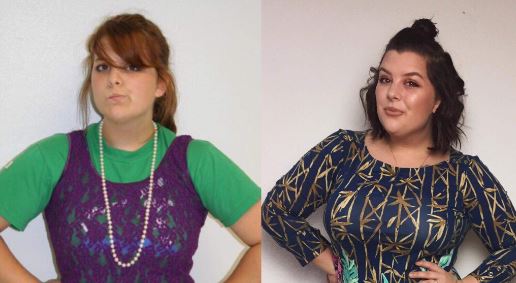 Meaghan Winn, Central Hardin Class of 2008
May 6, 2019
My English teachers always told me not to start a paper with "My name is…" but the fact of the matter is, you don't know me. So, I'm sorry Mrs. Davis but…

My name is Meaghan Winn. But when I attended Central Hardin, my name was Mimi Parker. I remember my first day at CHHS. I was nervous, excited, and short. I barely stood 5'0. I called my dad crying because the hallways confused me and were crowded.

I thought four years was going to take forever and I didn't have forever to wait. I needed to see the outside world. I needed to grow up. I needed something different than a large sweet tea in the morning and my $0.49 Dr Pepper at lunch.

In my four years, I was in color guard, Choir, and my absolute favorite, Speech Team. I played tennis horribly (Sorry Coach Crady.) I took gymnastics, poetry classes, and AP Biology for about a week. I was an A/B student but I failed chemistry. I was homecoming queen my senior year but still sat alone at lunch sometimes. I was more school spirited and never missed a basketball game. I had parties at my house, but only when my dad was home. And I never missed my nonexistent curfew. I did get in school suspension for getting in a fight, but in my adult age, it's one of my favorite stories.

Candace taught me how to be a girl. Whitney taught me love. Jacob never let me sing alone. Austin taught me how to cope with my life.  April got ready with me before dances and but never once let me straighten her hair. Jimmy was the first boy I kissed at school. Bryce taught me that sometimes, it's them, not you. Alli drove me around. Molly never called me Mimi. Mr. Crady let me fall in love with words. Mrs. Russell never let me cry alone. Mrs. Davis didn't get mad when I took home her copy of To Kill A Mockingbird and never gave it back. Ms. Sherrard listened. And still does. Mrs. Cox always asked me how I was and meant it. There were days that I didn't love Central, but it loved me.

I struggled a lot growing up. We didn't have a lot and I lived primarily with my father. My mom was in and out of my life, but several women stepped up to raise me, a lot of them are still walking those halls.

When I graduated I went to fashion school in Manhattan, NY. Then I moved to Michigan. Met my husband. Then I moved to Minnesota, Florida and now Germany. We spend our weekends traveling Europe (or sitting on the couch watching Try Guys. There is no in between) I never get tired of seeing the world, but I don't rush it either. I'll have been here in Germany for four years by the time we leave and I feel like it's flown by. Similar to high school I feel like I was so focused on my life plans, that I almost forgot to live.

My SAT score doesn't matter in the real world. Most of the time, neither does my degree. The friends I made, are still around but we don't have to talk every day to know that our friendship is real. I've realized the further I get from high school the more the smaller life moments mean more to me. The final 10 seconds of state basketball championships. The smile after they called my name at Homecoming. The game day shirts we made. Those are the memories I keep close to me. Those are the moments you'll want back. So take your time and know that for some of you, those four years will be the best years.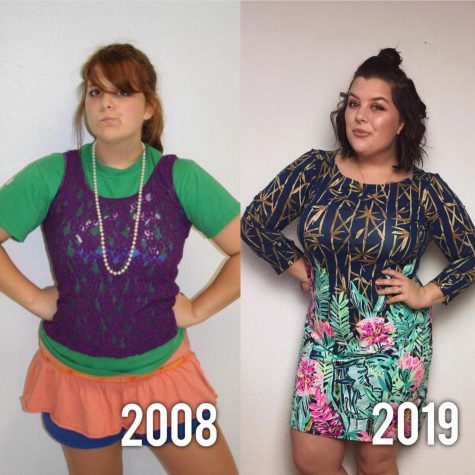 Meaghan Winn is a 2008 Central Hardin alum, who graduated from Lake Superior State University in Sault Ste. Marie, Michigan, with a degree in Marketing/Advertising and a degree in Business Administration. She worked with Glamour Magazine, Jack Links Beef Jerky and Park West Art Gallery before moving to Germany and working for the Air Force as a social media specialist.